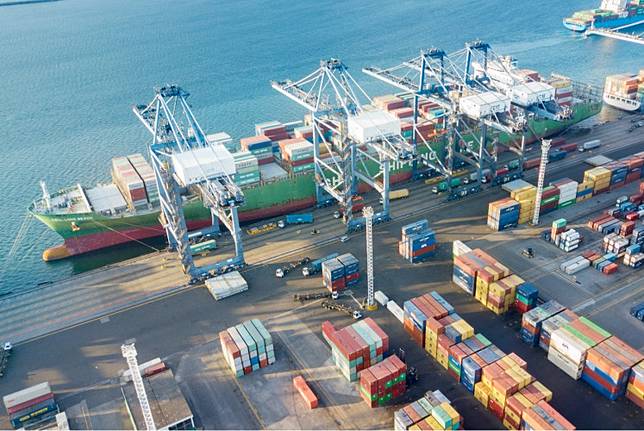 Vice President Jusuf Kalla opened the 34th annual Trade Expo at the BSD convention center in Tangerang, Banten, on Wednesday, amid weakening global market demand due to the economic slowdown and mounting trade protectionism in many countries.
Even before the international market had weakened into its utterly bearish condition, President Joko "Jokowi" Widodo had often openly expressed his disappointment over Indonesia's poor export performance. The trade deficit in the third quarter remained large at US$110 million, though lower than the $2.6 billion in the same period last year, while exports were still dominated by commodities.
Jokowi seems to have become so fed up with the Trade Ministry's incompetence in bolstering the country's exports that he plans to move the foreign trade portfolio to the Foreign Ministry within his new Cabinet, which will be set up immediately after his inauguration for his second term on Sunday.
But simply shifting foreign trade management to the Foreign Ministry will not strengthen Indonesia's export competitiveness, even though diplomacy and free trade agreements do play some role in helping bolster foreign trade.
Moreover, it will take some time to fully integrate the Foreign Trade Directorate General and its 19 trade promotion centers overseas into the Foreign Ministry.
The main causes of our weak export competitiveness are poor and inadequate basic infrastructure, which puts our logistics costs among the highest in Asia, arduous investment and export bureaucracy and inefficient seaport management. But all these problems lie outside the authority of both the ministries of foreign affairs and trade.
We believe Jokowi, a former furniture exporter, is aware of the vagaries of the export business. The export of manufactured goods involves a wide range of cross-sectoral activities: import of inputs, port handling, transportation to processing plants, export credit financing and shipment. Any hurdle at one stage of this chain could adversely affect the competitiveness of exports either due to delayed delivery or high costs.
Export credit should cover a wide range of financing needs: for imports of basic materials, manufacturing, packing, freight and insurance. For exporters of services such as building contractors, credit financing is needed for pre-tender and post-tender operations.
The key to strengthening export competitiveness is strong interministerial coordination in the implementation of bureaucratic reforms and deregulation to improve manufacturing efficiency and connectivity to the global value chain.
But given the failures of previous efforts, only a chief economics minister with a much stronger mandate and authority directly from the President will be able to lead a more effective export promotion.
A strong chief economics minister is even more imperative if the President goes ahead with his plan to upgrade the Investment Coordinating Board (BKPM) into a ministry, because barriers to investment exist in various areas of the economy, the bureaucracy and other public sector services.