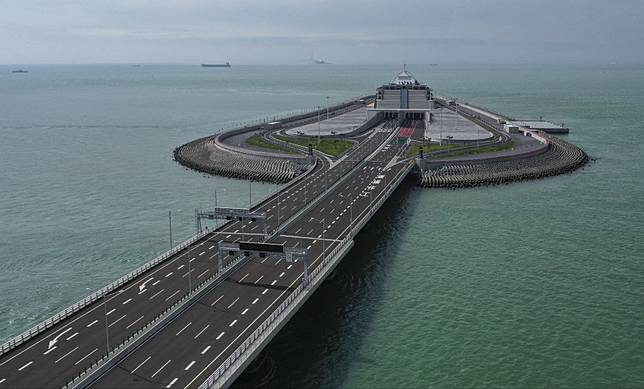 Twelve technicians at a Hong Kong government contractor have been found guilty of faking test reports for a mega bridge that connects the city to Macau and mainland China.
Wednesday's ruling at the District Court meant all 19 prosecuted laboratory workers from Jacobs China Limited, which was responsible for testing the strength of concrete bricks used in the multi-billion dollar construction of the Hong Kong-Zhuhai-Macau Bridge, had either pleaded guilty or been convicted in connection with the high-profile fraud case which cost taxpayers HK$58 million.
The defendants, who all pleaded not guilty to one count of conspiracy to defraud before District Judge Clement Lee Hing-nin, said they simply followed orders to "correct" test results by altering computer records, and replacing genuine specimen cubes with fakes, and did not believe it was malpractice.
But Lee said in his judgment the so-called "corrections" were merely an excuse to justify their criminal acts, as they must have known what they had done was unreasonable and unlawful.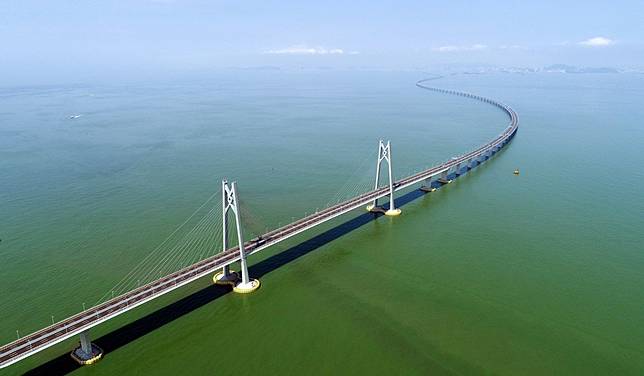 "They must have been aware of the difference between 'correcting mistakes' and 'covering up mistakes', yet they knowingly executed a plan to cover up mistakes," he said.
The judge will hear mitigation from the defence counsel on Thursday. The 12 defendants were remanded until sentencing.
The Independent Commission Against Corruption arrested 21 Jacobs China employees in May 2017, after the anti-corruption watchdog accused the contractor of falsifying 384 concrete test reports in relation to the 55km crossing, with intent to deceive the Civil Engineering and Development Department between 2012 and 2017. Two employees were later released without being charged.
The remaining 19 were charged in two separate cases. In one case, technician Wong Kwok-yiu was given eight months in jail after he pleaded guilty to two lesser charges of using a false instrument between 2012 and 2015.
The 12 defendants " Tse Tak-lai, Yu Wai-tak, Lee Wing-fai, Sit Ka-chun, Chan Yui-hang, Yiu Yu-fung, Yip Tak-kit, Lee Chi-kan, Ng Man-hung, Cheung Ka-ming, Jo Chan Chi-shing, and Kwok Man-fai " have all denied one joint count of conspiracy to defraud. Six others pleaded guilty to the charge.
Prosecutors said the defendants, who committed the offence in a testing laboratory in Siu Ho Wan, on Lantau Island, between 2013 and 2016, changed computer dates when compiling reports so as to give the appearance they conducted compression tests on the concrete specimens within the time periods designated by Hong Kong's accreditation authorities.
The defendants had also substituted genuine concrete specimen cubes with iron piles or concrete cubes of higher compressive strength to cover up their mistakes in the tests, according to the prosecution.
In finding all 12 guilty, Lee said while all prosecution witnesses had offered credible and reliable testimonies in court, the defendants' case was "fictitious, vacuous, full of conspiracy theories and were made up after the event".
He said the defendants had complicated a simple matter by disputing the circumstances in which the forgeries were discovered, whether they had knowledge of international standards, and whether they had received proper training. But the test, he said, was in fact a straightforward procedure of compiling simple forms on time.
"I am satisfied that the evidence and exhibits adduced by the prosecution have shown clearly the malpractice of the entire Siu Ho Wan laboratory," he said. "Their defence was either an attempt to exonerate themselves or to lessen their culpability."
In a previous sentence hearing, prosecutors said the case had forced the government to spend an extra HK$58 million to hire outside experts to re-examine the bridge, and to pay Civil Engineering and Development Department staff for overtime work.
Five of the six other defendants, including senior technician Mak Pui-shing who was in charge of the laboratory, have been sentenced to prison terms varying between 21 months and 32 months.
Ng Kai-yiu, who chose to testify for the prosecution at trial, is behind bars and awaiting sentencing.
Copyright (c) 2019. South China Morning Post Publishers Ltd. All rights reserved.