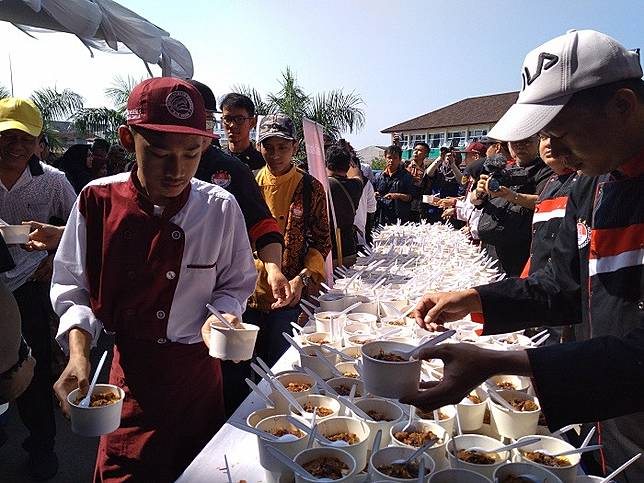 Up to 4,000 bowls of tauge goreng (stir fried beansprouts) were distributed during a culinary festival at the BTM Mall in Bogor, West Java, to promote the city's culinary heritage on Wednesday.
Bogor Tourism and Culture Agency head Shahlan Rasyidi said tauge goreng was a traditional Bogor meal that should be preserved.
He said that a lot of youngsters had forgotten about traditional food, adding that the culinary festival was also held to commemorate Bogor's 537th anniversary.
The festival was organized by the Bogor Tourism and Culture Agency, the BTM Mall, the Indonesian Hotel and Restaurant Association (PHRI) and the Indonesian Chef Association.
"With this culinary festival, we want to reintroduce traditional meals, and this year our theme is tauge goreng," Shahlan said on Wednesday.
PHRI head Yuno Abet Lahay said the culinary festival was one of the ways to preserve Bogor's culinary heritage.
"As the head of the PHRI, I also have the responsibility to promote traditional cuisine to the public. Currently, almost 80 percent of hotels in Bogor serve local dishes for lunch and dinner," Yuno said. (ami)