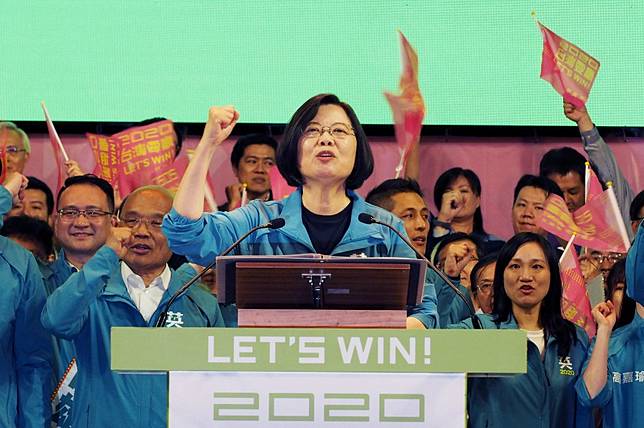 While the latest polls suggest incumbent Tsai Ing-wen is on course to win a second term in Taiwan's presidential elections in January, conditions may be less favourable for her ruling Democratic Progressive Party (DPP) in the race for the legislature, according to analysts.
The rise of a number of new political parties and the prospect of more than 1 million young people eligible to vote for the first time could dash hopes of a parliamentary majority for both the DPP and its main rival, the mainland-friendly Kuomintang (KMT), they said.
In a poll released by the TVBS television network on Tuesday, Tsai had 46 per cent of the vote, while KMT candidate Han Kuo-yu, the populist mayor of Kaohsiung who swept to power on an anti-DPP wave in last year's mayoral elections, had 31 per cent.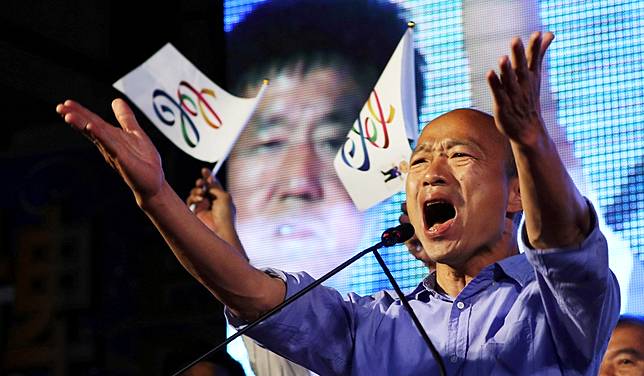 The DPP's disastrous showing in the local government elections was largely blamed on Tsai's unpopular domestic policies but since then her political fortunes have improved on the back of a well-orchestrated campaign that the self-ruled island could be taken by Beijing if her opponent wins the top post.
"With Beijing ironically giving Tsai all the necessary ammunition to win back her lost support since the beginning of this year, the KMT can no longer rely on its good fortune," said Fan Shih-ping, a political-science professor at National Taiwan Normal University.
Tsai has been building her profile as a defender of Taiwan's sovereignty ever since Chinese President Xi Jinping proposed in January that the two sides hold unification talks under the "one country, two systems" model. This year's unrest in Hong Kong " where the model has applied since 1997 " has boosted Tsai's campaign.
Beijing considers Taiwan part of its territory and says it should be reunited with the mainland, by force if necessary.
Since Tsai's election in 2016, it has suspended official exchanges with Taipei, poached seven of its diplomatic allies and staged numerous war games to intimidate Taiwan " only to find its actions used as evidence by the DPP and Tsai of its plan to take back the island.
Wang Kung-yi, a political-science professor at Chinese Culture University in Taipei, said Tsai had been able to "conveniently spread the fear of a Chinese Communist takeover to win back her lost support, repeatedly citing the example of Hong Kong and mounting threats from Beijing militarily and diplomatically against Taiwan".
That had resulted in some doubts among voters over whether Han would be able to protect Taiwan's sovereignty, despite his efforts to steer clear of his stand as a mainland-friendly politician, he said.
But analysts agreed that even if Tsai won a second term her party may not be able to secure its majority in the legislature to allow her to retain full political control.
As well as their presidential pick, voters will each cast a further three ballots on January 11 under Taiwan's mixed system for electing its 113 representatives in the parliament, made up of 73 district seats, 34 "at-large" seats which are filled from party lists, and six reserved for indigenous Taiwanese.
In all, 650 candidates are vying for Taiwan's legislative seats. Of those, 412 are running for district seats, 217 for at-large seats and 21 are for seats reserved for indigenous Taiwanese. The allocation of the at-large seats is determined by the number of votes cast for each party, which must receive at least 5 per cent of the total ballots cast to be eligible. The DPP is fielding 102 candidates, compared to the KMT's 107.
"It would be too difficult a task for the DPP to stay as the majority in 2020," said Chang Yu-tsung, a political-science professor at National Taiwan University who specialises in voting behaviour.
Voters "tend to use their ballots to adjust the situation if they feel a certain party won too many seats in the last election", he said.
The DPP took 68 seats in 2016, compared with 35 for the KMT.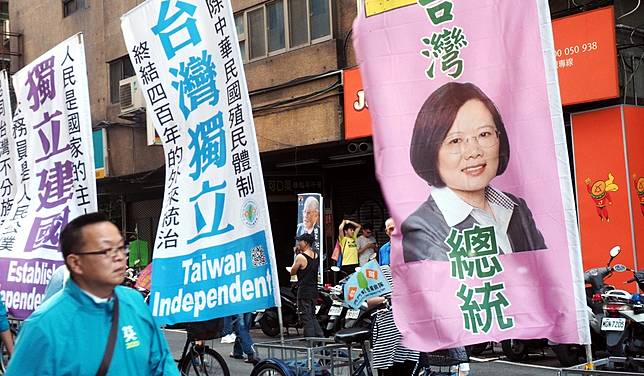 Chang said that of the 22 constituencies in Taiwan at least 10 were considered highly contested electoral areas, meaning the DPP faced was likely to face a stiff challenge from other parties, though it was unlikely the KMT would be able to win a majority in the next legislature.
"It would be good enough for the KMT if it was able to get close to 50 seats," he said, referring to the party's highly unpopular list of nominees for the at-large seats, as well as fierce infighting within the party.
Several candidates nominated by the KMT have been strongly questioned over their pro-mainland stance or for their support of the police in Hong Kong over the violent clashes with protesters.
Analysts said the number of third-force parties " including the Taiwan People's Party founded by Taipei Mayor Ko Wen-je, the hardline pro-independence Formosa Alliance and Taiwan Action Party Alliance, led by former president Chen Shui-bian's son, Chen Chih-chung " would erode the support bases of both the KMT and DPP in the legislative elections.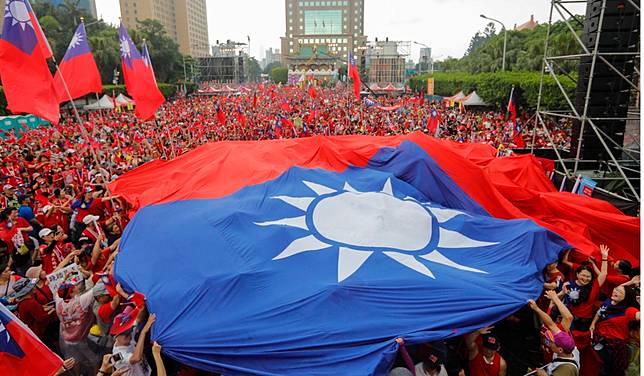 "The increase in the number of voters who do not have a strong identification with either the KMT or the DPP, or who find both parties unappealing, has given room for these other parties to strive for legislature seats, especially those for at-large legislators," said Chu Chang-hsiang, a professor of political science at National Taiwan Normal University.
Those voters were mostly young people, many of them voting for the first time at age 20, and there were more than 1 million of them taking part in the coming elections, he said.
"They normally do not have a good feeling towards the DPP or the KMT and vote only for the candidates they like," Chu said, adding that while they might give their ballots to Tsai in the presidential elections they could also cast their votes for Taiwan People's Party or the New Power Party, which emerged from the 2014 Sunflower student movement and won three seats in the 2016 elections after a campaign based on a perceived economic invasion by Beijing.
While the Taiwan People's Party was recently rated the most likely to become the third force in the legislature, it faces competition from the People First Party headed by James Soong who is making his fourth tilt at the presidency. Soong has teamed up with billionaire Foxconn founder Terry Gou to increase the party's chances of securing seats.
The DPP, meanwhile, could see an erosion of its support base from the Formosa Alliance party and Taiwan Action Party Alliance. Hard core pro-independence supporters of the DPP are reported to be fed up with Tsai's reluctance to declare Taiwan's independence and may be tempted by one of these hardline independence parties.
An interesting side note is the nomination by Taiwan Action of former president Chen as a candidate for an at-large seat. Chen, who was released on medical parole in 2015 after serving seven years of a 20-year sentence for corruption, has challenged an order by the prison authorities which bars him from public political activity while on parole.
"Whether I can run depends on the consent of President Tsai," he said after he was named as a candidate on November 22.
Copyright (c) 2019. South China Morning Post Publishers Ltd. All rights reserved.