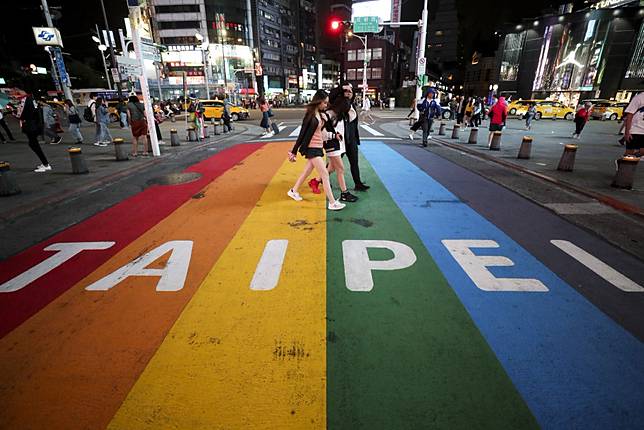 Taiwan was a safe haven for queer Asians long before it became the first place in the region to pass same-sex marriage legislation in May.
The island is often the first place LGBT individuals from elsewhere, whether there as tourists or residents, can be visibly non-heterosexual and still feel secure, according to members of the community.
At the 17th annual Pride parade in Taipei late last month, the first since the gay marriage legalisation was enacted, emotions ran high as LGBT community members from the island, and countries including Japan, South Korea, Singapore, Malaysia and Indonesia, celebrated together.
Kevin, a 26-year-old Indonesian content producer who was raised in a Catholic family and does not want to reveal his full name for privacy reasons, says it was the second time he had flown in from Jakarta to attend the Pride parade.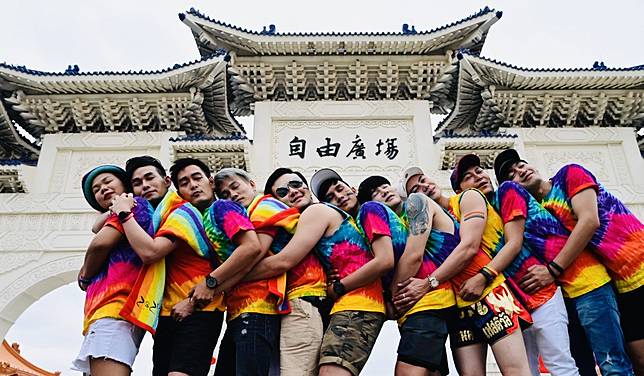 "I think the legalisation was a hard-won battle and I really, really feel for Taiwanese people," he says. "Coming from Indonesia, especially, we know how hard the struggle must have been. So I am here to show solidarity."
Gay rights movements have made progress in some parts of Asia, but in others, including Indonesia, there is still a long way to go.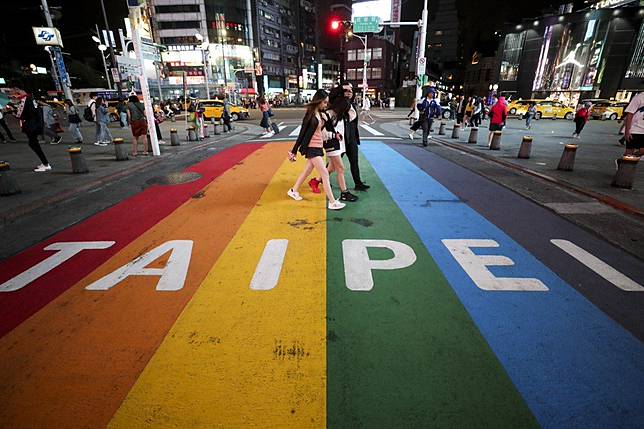 Indonesian government officials, the police and military have regularly painted the LGBT community as a threat. Although homosexuality is not illegal in the Muslim-majority country, and LGBT-friendly bars do exist, tucked discreetly out of sight, if LGBT people are too open about their homosexuality they can lose their job, be evicted from home or subjected to physical violence.
For people such as Kevin, leaving Indonesia for a few days to gather with like-minded people in Taipei is more than just a holiday. "There is a difference between knowing there are a whole lot of people like you out there, and actually being out there, seeing it with your own eyes," he says.
Jakarta-based Aldi was also in Taiwan for the parade. A 26-year-old working in finance, he comes from a conservative Christian family and also prefers to remain anonymous. "I wanted to see these people out and about, holding hands, and having real families," he says, adding that such a scenario would be difficult for him in Indonesia.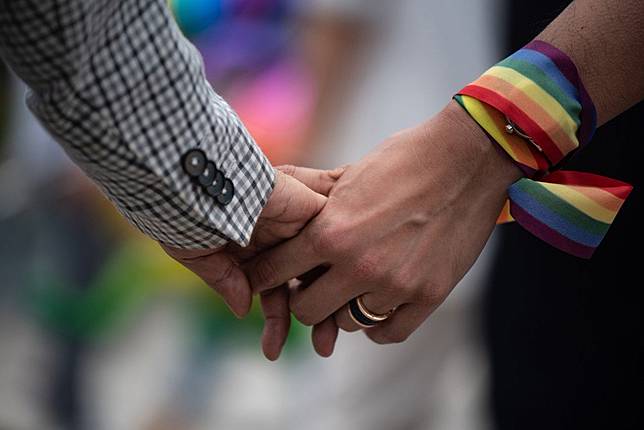 Maurice, a 33-year-old Indonesian doctoral candidate studying and working in Taiwan, says coming to the island helped him accept himself as a gay man. "Taiwan is where I could openly talk about boys for the first time. It is also where I found friends to talk to about being gay," he says.
Travelling to Taiwan in 2012 left such an impression on Nadia, 33, a South Asian resident of Hong Kong, that she decided to return and take her master's degree in Taipei.
Although Hong Kong is liberal compared with many other Asian cities, antagonism towards obviously queer people is still rampant, says Nadia, and that is something she does not experience in Taiwan.
Nadia says her skin colour makes her stand out even more in a crowd, meaning the hostility tends to be amplified. Fortunately, Taiwan is generally more accepting, she says.
"When I was out and about in Hong Kong with my partner, I had stares from strangers which, if confronted, would turn into a proper heated confrontation," she explains. "Being masculine-presenting, people tend to get more aggressive with me. I haven't had this kind of experience in Taiwan so far."
Nadia says she will stay in Taiwan for at least another 18 months. She worries about going home and wonders if she could find a way to stay away for longer.
"Things are changing in Hong Kong quite a lot, especially given the political climate. What if the society really regresses? I don't know how I'd feel to be there as a queer person if it comes to that," she says, referring to months of protests that began in opposition to a proposed extradition bill and morphed into a wider pro-democracy movement.
In October, a Hong Kong court ruled against permitting same-sex marriage and civil-union partnerships, in a case filed in 2018 by a woman known only as MK, who wanted to marry or enter into a legally recognised civil partnership with her partner in Hong Kong, where both are permanent residents. She argued that the government's denial of same-sex marriage and civil unions was unconstitutional.
"If it's really up to me, and if I'm an independent person without any family ties … back in Hong Kong, I will definitely try to stay in Taiwan," Nadia says. "It's just a much more comfortable place to be."
A Malaysian academic who has been living in Taiwan for nine years, and who wants to be known only as Putri, says she has given up any plans to go back to her country. "The plan now is to stay here and apply for permanent residency."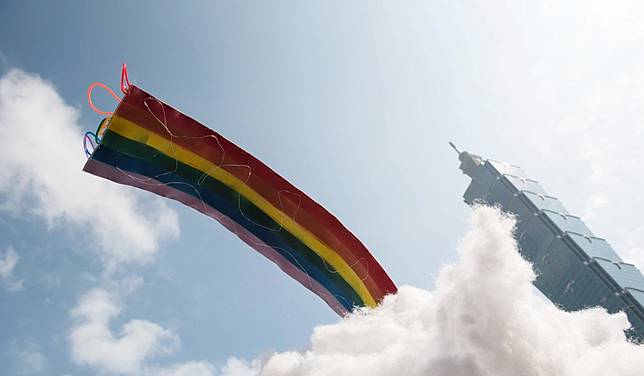 Putri discovered her sexuality in her 30s when she was studying in Japan. Now in her 40s, she follows the situation in Malaysia through news reports. In September 2018, two Malaysian women were convicted of attempting to have sex in a car. Caned six times in front of more than 100 people, they were also fined 3,300 Malaysian ringgit (US$795). In March this year, Malaysia's tourism minister told German reporters there were no gay people in Malaysia.
"So from this portrayal you can see how people in Malaysia see homosexuality," Putri says. "It's not that Malaysia doesn't have vibrant LGBT scenes, but I just feel a lot more comfortable in Taiwan."
Degrees of acceptance of homosexuality vary widely across Asia. In Japan, the law allows transgender people to change their legal gender, and bans discrimination on the basis of sexual orientation and gender identity.
In Singapore, despite heavy censorship and a law criminalising sex between consenting adult men, in practise queer people can be more open without fear of serious repercussions. But even for people from these more progressive countries, Taiwan offers an even greater level of freedom.
Liting Tan, 32, writes and directs plays, and is studying for a master's degree. Having moved from Singapore to Taiwan about a year ago, she finds Taiwan more suitable for her work on LGBT issues. Taiwan's lack of censorship is one obvious reason.
"My interest has always revolved around LGBT topics, particularly about 'butchness', or female masculinity, and trans-masculinity," she says. "I just didn't feel like Singapore was a place where I could freely explore these subjects. It's not that you can't do it, but there are certain limitations you have to think about."
Tan says she feels as though she has found her voice in Taiwan. The vibrant queer scene in Taipei has had a huge influence on her work, with stories that broaden her perspectives.
Taiwan's LGBT culture is alive with identities expressing themselves freely, without being questioned or defined as male or female, as happens to many queer groups in other countries. Tan says she has even met a group of "drag kings" " female performance artists who wear masculine drag.
Taiwan's values of liberty and equality have affected the lives of LGBT people within and across its borders, inspiring groups and communities in the region. But for locals, the work is far from done. Taiwan's legislation granted same-sex couples the right to marry under a separate-but-equal law, which gives them most but not all of the rights enjoyed by heterosexual couples.
"Our next focus is the articles about adoption, restrictions on transnational marriage, and gender equity education. We want everyone to have the same rights," says Benson Lee, public relations manager of Parade organiser Marriage Equality Coalition Taiwan.
Despite the imperfections, LGBT Taiwanese agree that the marriage equality law was a victory. "Good enough for now," says Kurtis Shen, 32, the organiser of a meet-up group for LGBT people in Taipei, called Queerios.
"After some time passes, then we can show people that gay marriage does not destroy families, that it does not change the society for the worse," he says. "If anything, it can only make Taiwan better."
Copyright (c) 2019. South China Morning Post Publishers Ltd. All rights reserved.