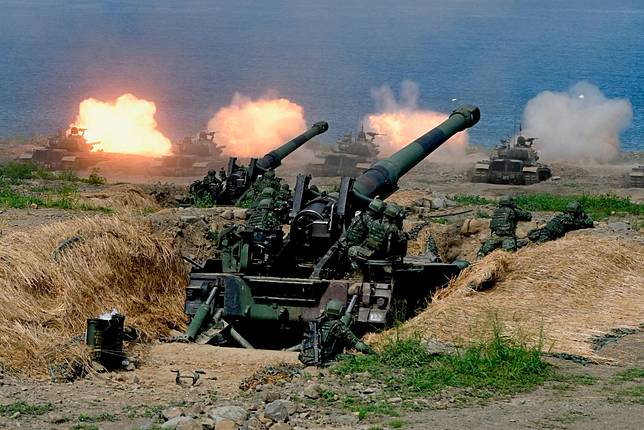 Taiwan has formally invited US officers to observe the computer-simulated part of its annual Han Kuang military exercises in April to help assess the self-ruled island's ability to fend off a threat from mainland China, according to a Taiwanese military source.
US officers have observed war games on the island before but their presence was not publicly acknowledged.
"Representatives of the Pentagon, Indo-Pacific Command, special forces, as well as specialists in unmanned aviation, undersea mines and other related warfare will be asked to join Taiwanese officers," the military source said on Tuesday. "Afterwards, they will offer suggestions on devising war tactics."
Taiwan is expected to hold its first round of computer war games over five days next spring. Taipei has been emboldened by the support of US President Donald Trump and legislation from Washington, including the Taiwan Travel Act and National Defence Authorisation Act, that permits high-level exchanges between officials and armed forces.
With Beijing's expansionist policies and the People's Liberation Army as perceived common enemies, the Trump White House has increasingly looked to Taiwan as an Indo-Pacific ally against mainland China.
The US switched diplomatic recognition from Taipei to Beijing in 1979, but maintained substantive ties with Taiwan, which it has pledged to help defend with arms sales.
Beijing regards Taiwan as a wayward province that must be reunited with the mainland, by force if necessary. Cross-strait tensions have escalated since Tsai Ing-wen, from the independence-leaning Democratic Progressive Party, was elected as president in 2016 and refused to accept the one-China principle that had defined relations between Taipei and Beijing for years.
Beijing has since sought to pressure Tsai to reverse this position by stepping up war games near the island and poaching seven of Taipei's diplomatic allies.
Tsai is seeking a new mandate in next month's presidential election, where opinion polls suggest she has a strong lead over the mainland-friendly Kuomintang candidate Han Kuo-yu.
Last month, Beijing sent its first home-built aircraft carrier, the Type 001A, through the Taiwan Strait into the South China Sea for what were described as "scientific tests and routine drills". Both the US and Japan were reported to have sent vessels to shadow the carrier.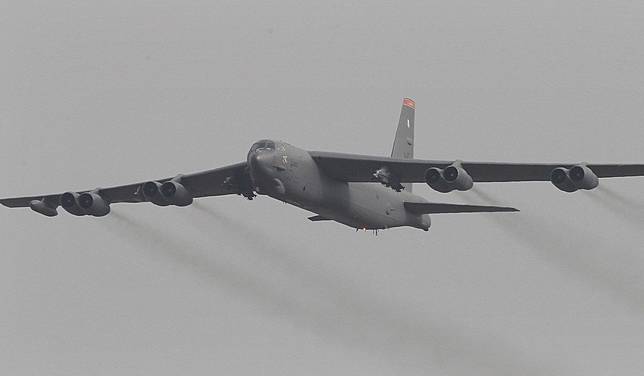 On Wednesday, the US sent two B-52 bombers to Taiwan's airspace in what local news media said was a show of force to warn Beijing against any military adventures. The operation was the first known B-52 flight over Taiwanese waters in the East China Sea.
Copyright (c) 2019. South China Morning Post Publishers Ltd. All rights reserved.