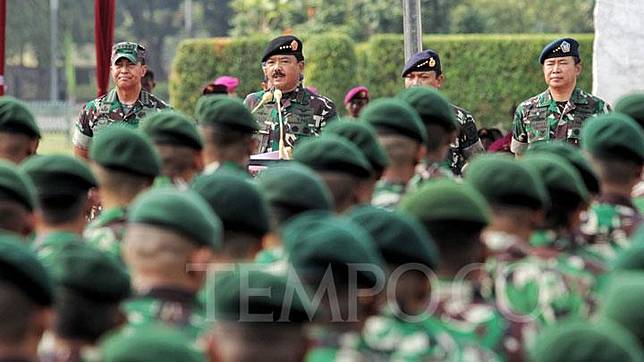 TEMPO.CO, Jakarta - The Indonesian National Defense Forces (TNI) and the United Arab Emirates (UAE) Armed Forces have resolved to forge military cooperation.
This was apparent when TNI Chief Marshal Hadi Tjahjanto received a courtesy call from the Chief of the UAE Armed Forces, Lt. Gen. Hamad Mohamed Thani Al-Rumaithi at the TNI Headquarters in, Cilangkap, East Jakarta, on Tuesday.
This is the second visit of the UAE Armed Forces chief to the TNI Headquarters, Chief of Information and International Affairs of TNI Information Service Col. Aguis Cahyono said.
"The visit is aimed at forging defense and military cooperation between the two countries," he said.
ANTARA