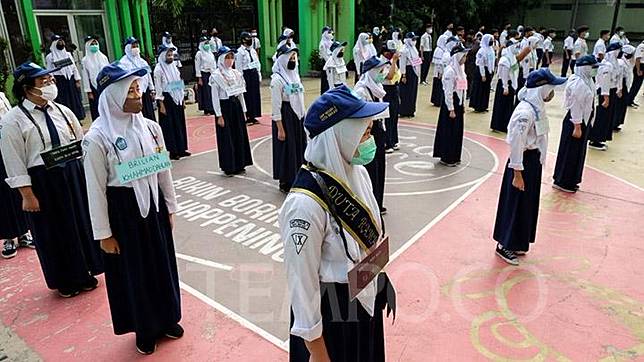 TEMPO.CO, Jakarta -A high school in Surabaya city held a variety of school introduction programs for its new school year prior to the lifting of COVID-19 restrictions.
The Surabaya state high school 16 or SMA Negeri (SMAN) 16 Surabaya plans to hold its student introduction with the presence of around 300 freshmen representatives during the last day of the event slated for Wednesday, July 15.
"We intend to continue the grandness of such events together with student representatives. It still feels sacred despite being held partially virtual amid the pandemic," said SMAN 16 Surabaya headmaster Roosdiantini, who assured that it would abide by the existing health protocols.
In the future, the learning management system at SMAN 16 Surabaya will utilize a variety of online media and spread each school subject into 20 minute online courses, which will be followed by "Q and A" sessions through social media platforms to help students spend less on internet packages.
The headmaster said students would later submit tasks via email and instructed to wear uniforms as a means to maintain discipline throughout the home study process.
ANTARA