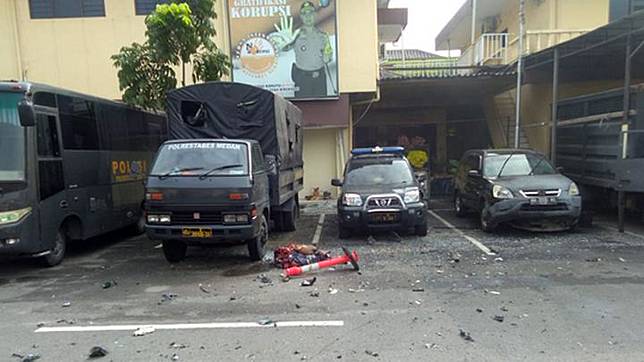 TEMPO.CO, Jakarta - A bomb exploded at Medan Polrestabes (metropolitan city police) Headquarters this morning, November 13. The bomb went off at around 08:45 at the building on HM Said Road, Medan City, North Sumatra.
The National Police Headquarters suspected that it was a suicide bombing incident. Preliminary investigations suggest the bomb was carried by two people wearing online hail-ride bike jackets.
The suicide bombers are presumed to have been killed by the blast.
"The Densus 88 and the North Sumatra Regional Police are currently at the scene," National Police Headquarters's spokesman Brig. Gen. Dedi Prasetyo said in Jakarta, Wednesday.
Dedi said he could not provide further information yet as the police are still investigating the incident.
"Let's wait for the investigation results," he said.
The police have secured the area and placed a line around the perimeter.
TEMPO.CO