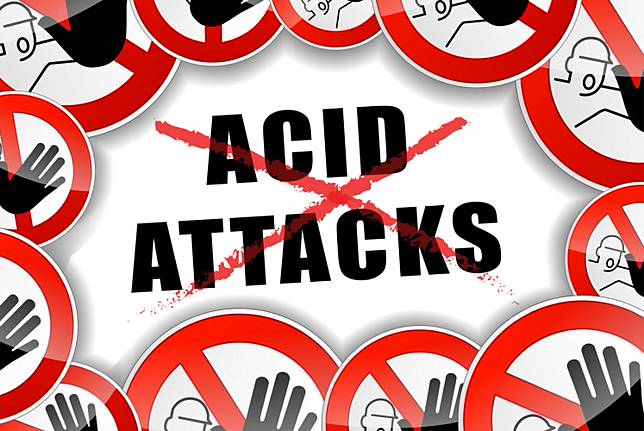 Two separate acid attacks have been reported within a week of each other in West Jakarta. The police are still investigating the incidents.
On Nov. 5, two junior high school students were attacked with acid on their way home from school on Jl. Kebon Jeruk Raya, West Jakarta. They remain in recovery and have not yet returned to school, according to the school's principal.
On Friday, a 60-year-old vegetable vendor in Meruya, West Jakarta, was reportedly sprayed with acid by an unknown person. She suffered acid burns on her neck and head.
The woman, Sakinah, did not know why anyone would attack her. She was on her way home to Gang Haji Taat No. 15S Neighborhood Unit (RT) 011, Community Unit (TW) 006, North Meruya, West Jakarta.
The incident occurred at 7 p.m. as Sakinah pushed her vegetable cart home.
"That night I was walking in the left lane of the alley. A motorcycle came up from behind, and that's when I got sprayed. I usually go around selling [vegetables] and that was my usual route home. It happened at about 7 p.m., when I was on my way home," Sakinah said on Monday, according to kompas.com.
Sakinah was alone when the incident occurred. She continued walking. After a few meters she felt something on her neck.
"I did not realize it at first. But then I felt hot and itchy on my neck," Sakinah said.
Sakinah realized that her skin was damaged only after some neighbors told her about it.
She initially thought she had been doused with rainwater. Sakinah did not see the person who sprayed her with the liquid.
Sakinah's sister-in-law Indi brought her to a clinic.
"Some neighbors told me that Mak Inah (Sakinah) was sprayed, so I brought her to a clinic nearby," Indi said.
Sakinah then was then referred to Kembangan Regional Hospital where she received medical treatment and medication.
Sakinah said she wondered why she was attacked with acid because for 25 years she had worked as a vegetable vendor with few competitors.
"We are currently investigating the case," Kembangan Police chief Adj. Comr. Fahrul Sugiana said. He declined to comment on the possible suspects. (ami)