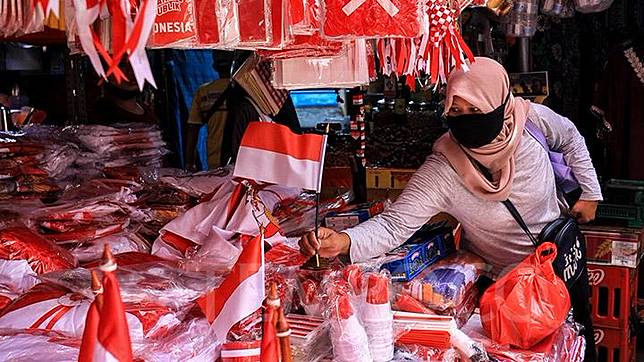 TEMPO.CO, Jakarta - The Presidential Palace called on all regional governments to sound sirens at their respective strategic places for the 75th Independence Day of the Republic of Indonesia on August 17, 2020, at 10:17 Western Indonesian Time (WIB).
The siren would mark the establishment of the national red and white flag-raising ceremony, and thus people are asked to pay respect by standing up.
"At 10:17 WIB, sirens will be sounded simultaneously across the country," said the Presidential Secretariat Head Heru Budi Hartono in an online press conference from the Presidential Palace in Jakarta, Thursday, August 6, 2020.
The regional government could mobilize fire trucks, official cars, or regional cars to put on sirens at the same time.
The public, including the government's representatives abroad, could adjust the time according to their respective area zones.
"For example, people in the eastern regions can put on the siren at 12:17 WIT (Eastern Indonesian Time). We have coordinated with the Foreign Affairs Ministry, and if possible, those who are abroad with three, four, five hours time differences are obliged to join. But if the time gap is 10 hours, it will be exceptional," said Heru.
The Secretary of the State Secretariat Ministry, Setya Utama, added that Indonesian citizens who are doing risky activities are not obliged to take a stand when the siren of Independence Day is on.
DEWI NURITA