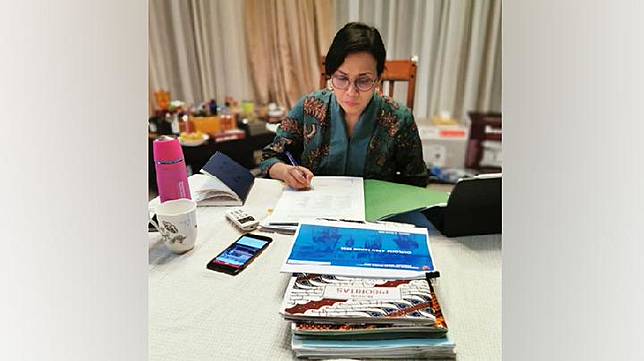 TEMPO.CO, Jakarta - Finance Minister Sri Mulyani Indrawati said that the 2020 State Budget performed quite well in the first semester, despite facing heavy challenges. In the first half, state revenue amounted to IDR 811.2 trillion, down by 9.8 percent from the first semester of 2019.
The figure accounts for 47.7 percent of the target set in Presidential Regulation No.72/2020.
In a meeting with the Financial System Stability Committee, broadcasted live on Wednesday, August 5, 2020, Sri said the decline came in line with the contraction in tax and non-tax revenues.
These were the results of a decrease in economic activity, a decrease in commodity prices, and a fiscal stimulus in the form of tax incentive facilities for the business world.
Meanwhile, the actual budget spending reached IDR 1,068.9 trillion or 39.0 percent of the budget, growing by 3.3 percent, year-on-year.
The minister also reported that the state budget deficit at the end of semester one was IDR 257.8 trillion, or 1.57 percent of Gross Domestic Product.
MUHAMMAD HENDARTYO