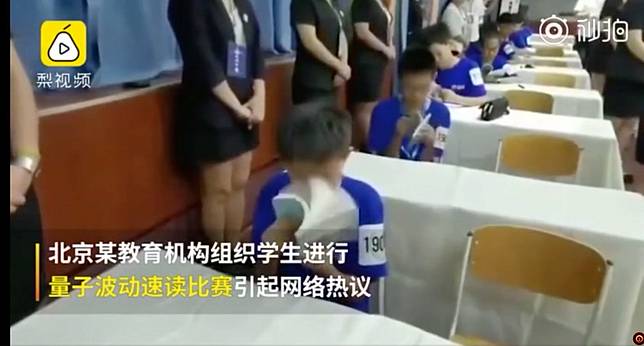 Courses claiming to teach children to read more than 100,000 words in minutes have stirred controversy in China after a video of students rapidly flipping through books in a competition went viral on social media.
According to a promotional poster seen in the video, the contest was organised by Xinzhitong.
But the education centre in Beijing denied it was involved in the event - saying its name was used by another company without its permission - or that it offered such courses, The Beijing News reported on Wednesday.
However, several other education centres in China said they did teach the technique, which experts have dismissed as lacking any scientific basis.
In the competition video produced by the organiser and shared on news website PearVideo on Monday, the claim is made that by flipping through pages quickly, images start to appear in a reader's mind to help them understand the content.
It says that after 72 classes, students can finish reading a 100,000-word book within five minutes.
The method - called "quantum speed-reading" - is based on a book by Japanese teacher Yumiko Tobitani published in 2006.
Several tutoring organisations contacted by the Post - located in Ningbo, Zhejiang province, Chengdu in Sichuan and Taiyuan in Shanxi - confirmed that they offered courses in quantum speed-reading.
Representatives of those organisations claimed the skill was achieved by developing the right brain, but all of them refused to elaborate.
"After a period of practising - five to 12 days - with music and flash cards, and with the help of a teacher, a student can feel the images in the book even without flipping through it. They can just feel it in their hands or forehead," said Liu Yazhao, who owns tutoring group Hongdao Culture in Ningbo.
But scientists have said the method is completely groundless, and the courses have also caught the attention of authorities in Sichuan province, where cyber police in Mianyang shared the competition video on Weibo on Monday with the comment, "New scam?"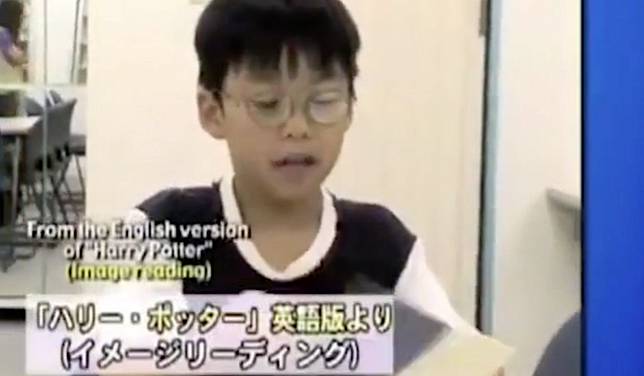 Yuan Lanfeng, a chemist at the University of Science and Technology of China, said the speed-reading courses were "utter nonsense" and just one of the many Chinese products and services that used scientific jargon to try to deceive the public.
"At the start of the 21st century, there were so many products with the word 'nano' and now it's changed to 'quantum' - like quantum socks, quantum shoe pads … and now we have quantum speed-reading," he said. "These ideas are really quite creative."
Xiong Bingqi, deputy director of the 21st Century Education Research Institute in Beijing, said parents were willing to believe in such courses because of anxiety over their children's academic success.
"Some of these parents are well educated, and they are also financially comfortable, but they become irrational when it comes to their kids' education - hoping they can gain some kind of superpower overnight," Xiong said.
"They think if their child takes a course that others don't, they will get opportunities that the other kids don't. This mentality helps these tutoring organisations to survive and even thrive, even though their courses lack any scientific basis," he added.
Copyright (c) 2019. South China Morning Post Publishers Ltd. All rights reserved.