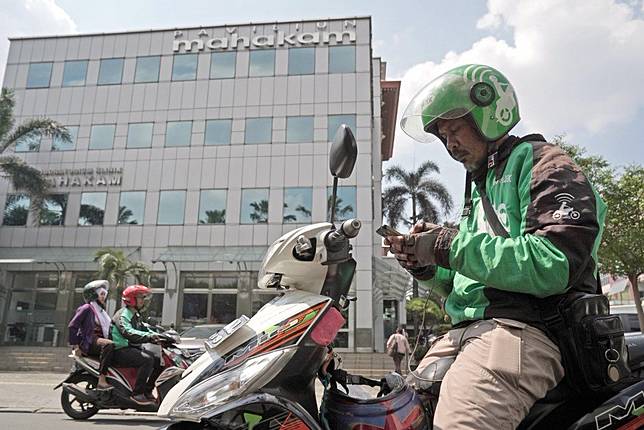 Southeast Asia's ride-hailing market took an interesting turn on Monday when Gojek founder and chief executive Nadiem Makarim said he has stepped down from the company to join Indonesia president Joko Widodo's cabinet.
Makarim was speaking to local reporters at Indonesia's state palace on Monday, ahead of a cabinet announcement by Widodo, who previously indicated that he would include old hands as well as fresh faces, such as professionals and millennials, in the new cabinet.
"I have received a big honour to be able to join the cabinet," Makarim told reporters at the presidential palace, adding that the specific role would be announced by the president later in the week. In a statement on Monday Gojek said it was "very proud that our founder will play such a significant role in moving Indonesia onto the global stage".
Andre Soelistyo, Gojek group president and Kevin Aluwi, Gojek co-founder, will become co-CEOs to replace Makarim.
Southeast Asia, with its population of about 660 million, is seen by many as the next big market for tech companies " the ride-hailing business alone is forecast to be worth more than US$20 billion by 2025, according to a report on Southeast Asia's internet economy by Google and Temasek Holdings.
Gojek makes foray into Indonesia's mobile game industry
"We have planned for this possibility and there will be no disruption to our business," the Gojek statement said.
Makarim founded Gojek in 2010 as a call-centre to match motorbike drivers with customers, after he observed that most motorbike drivers spent most of their time waiting for customers to approach them.
In 2014, Gojek introduced a mobile app that allowed users to book rides, and later expanded to a variety of services including payments, as well as on-demand services such as food delivery. Today, the company is valued at US$10 billion, and counts companies like Google, Tencent and JD.com as investors.
Additional reporting by Reuters
For more insights into China tech, sign up for our tech newsletters, subscribe to our Inside China Tech podcast, and download the comprehensive 2019 China Internet Report. Also roam China Tech City, an award-winning interactive digital map at our sister site Abacus.
Copyright (c) 2019. South China Morning Post Publishers Ltd. All rights reserved.