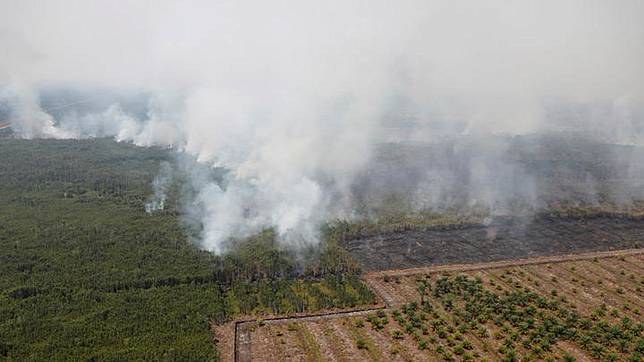 TEMPO.CO,Palembang - South Sumatra Regional Police arrested 23 suspects responsible for the land and forest fires blazing in several areas in Indonesia.
The police deputy chief Brig. Gen. Rudi Setiawan said his institution is also investigating the involvement of a palm oil firm in Lalan, Musi Banyuasin. "We're acquiring witness testimony and then we'll name them as a suspect," Rudi said Thursday, September 19.
The wildfire, caused by human, flaming in several areas in Indonesia including South Sumatra, Jambi, as well as regencies and cities in Kalimantan.
In South Sumatra, Rudi went on, most of the perpetrators conducted land clearing to open land before starting to plant. They admitted that the act was cheap and believed that the combustion ash will fertilize the soil.
Meanwhile, other suspects of forest and land fire beside the individual perpetrators are the higher-ups at PT BHL in Lalan, Musi Banyuasin.
BHL is a plantation firm in a production forest area where the wildfire sparked, forcing the police to conduct an investigation.
Parliza Hendrawan (Contributor)