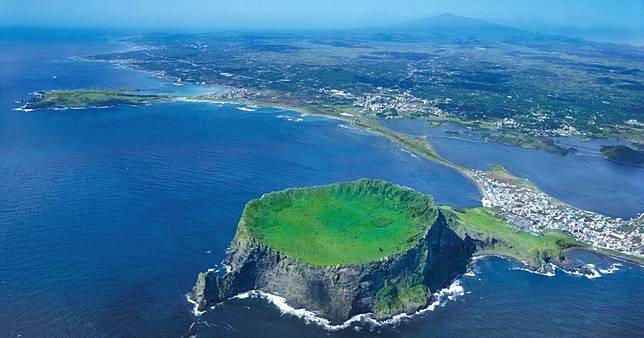 South Korea has become a popular travel destination for Indonesians in recent years (K-pop and K-drama had a lot to do with that, we reckon), and travel to the land of BLACKPINK will likely get a whole lot easier for Indonesian passport holders in the near future.
Currently, Indonesians are among 180 nationalities who are entitled to visa-free entry to the South Korean holiday island of Jeju. The South Korean government is mulling expanding on that privilege to Indonesians, so that holidaymakers from the archipelago can visit the likes of Seoul and Busan as part of their Jeju trip.
"We're currently preparing a plan to give visa remission for Indonesian citizens who choose Jeju Island as their final destination," South Korean Ambassador to Indonesia Kim Chang-beom told reporters at a media briefing yesterday, as quoted by state news agency Antara.
The lack of a direct flight from Indonesia to Jeju Island was cited as one of the reasons for the planned visa policy update.
Kim noted that the updated policy may only apply to tourist groups traveling with tour agencies, adding that the embassy plans to announce the new visa scheme by next month. 
South Korea is also aiming to attract even more Indonesian tourists to its shores. Based on official data, in 2019, around 278 thousand Indonesian tourists visited South Korea, representing an increase of more than 11% compared to the previous year.
Likewise, South Korean tourists visiting Indonesia also increased by about seven percent, or around 384 thousand in 2019.
Jeju Island — a scenic island in the Jeju Province, situated in the Korea Strait right below the Korean Peninsula — is one of the most popular tourist destinations in the country, attracting around 15 million tourists annually.
Several popular destinations on the island include the central peak Mount Hallasan, Jeju Teddy Bear Museum, Manjanggul Lava Tube, Cheonjeyeon Waterfalls, sex-themed sculpture park Loveland, as well as Seongsan Ilchulbong or "Sunrise Peak," a tuff cone recognized in UNESCO's World Heritage Sites.