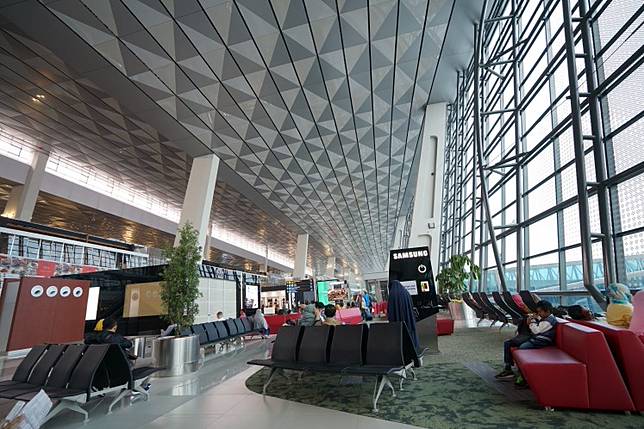 Soekarno-Hatta International Airport authorities have promised to ship passengers' luggage that was left behind at the airport's Terminal 3 because of a power outage on Monday morning.
Airport operator Angkasa Pura II spokesperson Febri Toga said that the airport would cooperate with airlines used by passengers whose luggage was left behind.
"We will cooperate with airlines to ship the luggage on the next flights until they reach their destinations," Febri said on Monday, kompas.com reported, adding that it included the luggage of passengers heading to Krui, Lampung, which was only scheduled once a day.
"That's the airline's jurisdiction [flight schedules]. We are trying to have it done today, but we have cooperated [with airlines]," Febri said.
He said that he apologized to the passengers for the inconvenience caused by the power outage.
"What's important is that the situation has returned to normal and we apologize to the customers for the inconvenience," he said.
The terminal was hit by a power outage that lasted up to one and a half hours on Monday morning.
Twitter user Bugi Sumirat complained and wrote on his twitter account @kangbugi: "@AP_Airports @jokowi awesome, #terminal3 of Soekarno Hatta Airport's electricity has been out for almost an hour. Is there no other power source alternative such as a generator set? The airport's dark, water is not running in the toilet and the automatic walkway too. Terminal 3 that is supposed to be of international class, how could this happen? Shameful."
Bugi said that the electricity went back on at 6:23 a.m., but by the time he arrived at his destination in Lampung, his luggage was still at Soekarno-Hatta. (ami)