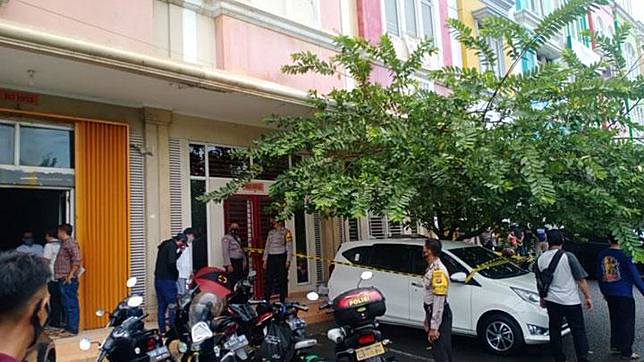 TEMPO.CO, Jakarta - The Metro Jaya Police spokesperson, Senior Commissioner Yusri Yunus, announced on Thursday that the 51-year-old shooting victim S found lifeless in the area of Kelapa Gading, North Jakarta, was the boss of a shipping company.
"The victim was an owner of a shipping company," said Yusri at the Metro Jaya Police headquarters in South Jakarta on Thursday, August 13.
The incident, he said, took place on Thursday noon while the victim was walking on his way to have lunch at home located not far from his office at Kelapa Gading's Royal Square in North Jakarta.
"Just 50-meters from his office, someone suddenly pointed a gun at him and shot him from the back," the police commissioner explained. Based on witness testimony and pieces of bullet projectiles at the crime scene, S was shot four times.
According to the witnesses, the attacker immediately fled the scene on a motorcycle with his accomplice who stood by not far from where the shooting happened. Police are currently hunting down the suspect and the accomplice.
M JULNIS FIRMANSYAH