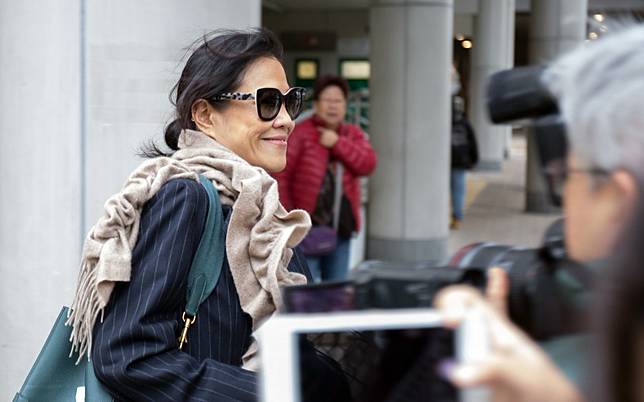 A serial offender from a prominent Hong Kong family who has had several brushes with the law avoided jail on Thursday for possessing cocaine.
Instead, Amina Mariam Bokhary was sentenced to 12 months' probation after Eastern Court magistrate Colin Wong Sze-cheung adopted the suggestion of her probation officer for a non-custodial sentence.
Wong said he was "surprised" by the probation officer's conclusion, but said he would respect the recommendation and gave Bokhary one more chance.
The probation officer suggested probation for Bokhary, despite a string of previous convictions, as this was the first time she had been convicted of possessing a dangerous drug.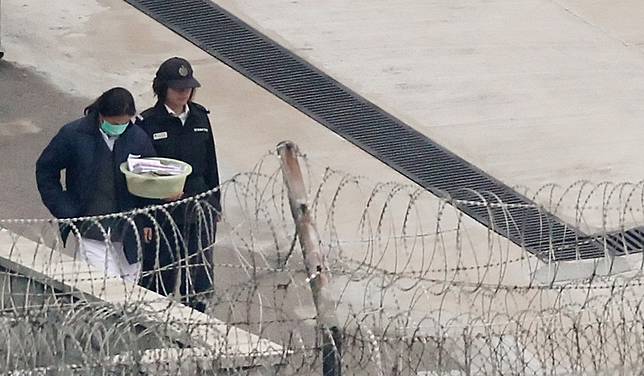 Bokhary pleaded guilty to the charge after she was caught carrying 0.14 grams of cocaine on May 11.
The court heard that the financial analyst was caught after she began acting strangely inside a restaurant on Queen's Road in Central that day. Police officers later found the drug inside a plastic bag she had with her.
In sparing Bokhary jail, Wong said a non-custodial sentence was suitable in this case as she was willing to cooperate with the probation officer, attend clinical and psychological treatments, and undergo regularly drug testing.
He scheduled a further hearing on April 3 to hear Bokhary's progress report. He warned the court would reconsider sending her to jail if she violated her probation terms.
"As I can see in your criminal record, you have a wide experience in breach of the court's probation order. So if you are in breach of this probation order, you know what will happen," he said.
Bokhary was seen grinning outside the court building as she walked away with her lawyers.
Bokhary's father, Syed Bagh Ali Shah Bokhary, was a member of the stock exchange council from 1995 to 2000.
Her mother, Rhoda Bokhary-Arculli, is the elder sister of Ronald Arculli, a former convenor of the non-official members of the Executive Council, the government's top advisory body. She is the niece of Mr Justice Kemal Bokhary, non-permanent judge at the Court of Final Appeal.
Bokhary has a controversial past, and she even sparked a protest after she was filmed slapping a police officer following a head-on collision between her car and a bus after midnight on January 27, 2010.
On August 3 that year, she was spared jail by then magistrate Anthony Yuen Wai-ming of Eastern Court, after she pleaded guilty to careless driving, refusing a breathalyser test and two counts of assaulting a police officer.
She was sentenced to 12 months probation, fined HK$8,000, and had her driving licence suspended " notwithstanding two previous convictions of assaulting police officers.
Hundreds of people marched to the Government House in protest against the perceived lenient sentence, after Yuen maintained his ruling upon a review.
Bokhary was nonetheless sent to prison for six weeks on December 23, after she had breached the terms of her probation. She was released one month later for good behaviour.
Last April, she was sent back to jail for six weeks for driving without a licence and driving without third party insurance, after it was found she had been driving without taking the course required to reactivate her suspended licence.
Copyright (c) 2019. South China Morning Post Publishers Ltd. All rights reserved.