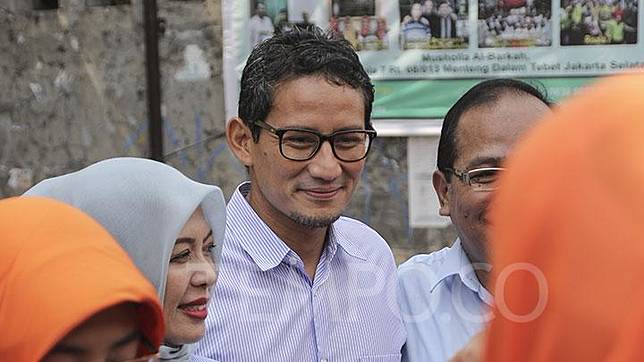 TEMPO.CO, Jakarta - Sandiaga Salahuddin Uno has confirmed that he will not return to his previous position in Jakarta Administration as deputy governor. The businessman said the chair was allotted to the Prosperous Justice Party (PKS) cadre.
"No. I said earlier that it (the deputy governor position) will be filled by PKS," he said in Kebon Jeruk, West Jakarta, Saturday, September 21.
Sandiaga was proposed by PKS and Gerindra as Jakarta deputy governor candidate at Jakarta Regional Head election in 2017, paired with Anies Baswedan.
He resigned as the deputy governor in August 2018 due to Sandi's naming as the vice-presidential candidate of 2019-2024, accompanying Gerindra Chief patron Prabowo Subianto.
Sandiaga's name was resurfaced to return to the deputy governor's position following the pair's failure in the 2019 Elections.
Gerindra Jakarta deputy chief Syarif said it was possible for Sandiaga Uno to reclaim the Jakarta deputy governor's chair should he become the party's cadre.
Lani Diana Wijaya