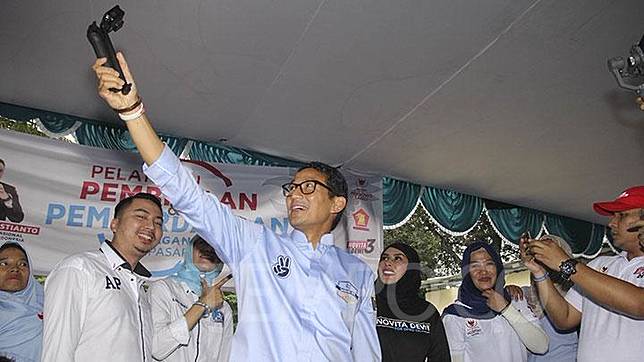 TEMPO.CO, Jakarta - Gerindra secretary-general Ahmad Muzani opined there is a possibility of Sandiaga Uno returning to his old position in the party. Before stepping down in August last year, Sandiaga served as the party's deputy head of the supervisory board.
"He will likely occupy the position he used to leave," said Muzani in the DPR Complex, Senayan, Jakarta, Tuesday, Oct. 15.
Muzani underlined that the exact decision on the position of the former Jakarta deputy is on the hand of Gerindra chief patron Prabowo Subianto. Sandiaga reportedly joined the National Mandate Party (PAN) for the sake of the coalition that backed him as a vice-presidential candidate to accompany Prabowo in the 2019 election race.
"Perhaps, he will serve in his previous position after Pak Prabowo takes consideration on one thing and another," Muzani added.
Muzani asserted that Gerindra respects Sandiaga's political rights to return considering he has a compatibility with the party.
Sandiaga first joined the Gerindra party in 2015. Other than as the supervisory deputy head, he had also served as the party's campaign team head.
Sandiaga Uno resigned from the party in August 2018 as he was announced to be Prabowo's running mate in the 2019 presidential election. He also stepped down from his position as Jakarta deputy governor that he had served only for 10 months.
BUDIARTI UTAMI PUTRI