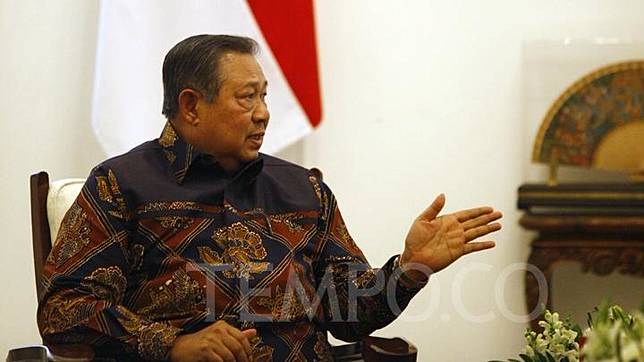 TEMPO.CO, Jakarta - Chairman of Democrat Party Susilo Bambang Yudhoyono or SBY reportedly plans to deliver a speech in light of the new year's reflection on Wednesday night, December 11.
The party's deputy secretary-general Renanda Bachtar says the speech will talk about opportunities, challenges, and wishes for 2020.
"In the context of economy, politics, legal, and democracy," Renanda told Tempo on Tuesday evening, December 10.
The reflective speech for the new year will be conveyed at Jakarta Convention Center (JCC), Senayan, Jakarta at around 07:30-08:00 p.m.
According to Democrat's deputy secretary-general Andi Arief, the party's cadres both from central and regional or branch management across the country will attend the event.
"At the end of this December, Democrat carries out a consolidation."
Before SBY's speech is held, a graduation ceremony of the Democrat's youth academy will kick off at 01:00-03:00 p.m. The academy was established by the deputy chair Agus Harimurti Yudhoyono (AHY) as the party's regeneration program.
BUDIARTI UTAMI PUTRI