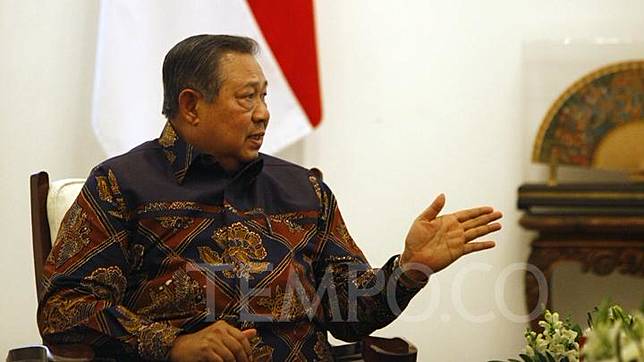 TEMPO.CO, Jakarta - The sixth Indonesian President Susilo Bambang Yudhoyono or SBY will attend the inauguration of Joko Widodo or Jokowi and Ma'ruf Amin as president and vice president-elect on Sunday, October 20. Last night, he received a visit from the People's Consultative Assembly (MPR) speaker who extended the invitation.
"Pak SBY conveyed his willingness to attend the ceremony of the president and vice president of the Republic of Indonesia as resulted in the 2019 election." said the Assembly's speaker Bambang Soesatyo in a written statement, Thursday, October 11.
According to Bambang, the Democrat Party chairman's plan to present at the event shows that Indonesia runs peaceful politics, and the leaders are united. Besides, the fifth Indonesian President Megawati Soekarnoputri will also be present.
After the passing of Bacharuddin Jusuf or BJ Habibie some time ago, Indonesia has now only had two former presidents alive. Hence, he called Megawati as the mother of the nation, and Susilo Bambang Yudhoyono as the father.
"They are national assets, teachers we must obey. Their presence will certainly provide serenity for the country's politics," said the Golkar top politician.
Bambang delivered the invitation accompanied by several MPR deputy speakers, viz. Ahmad Basarah, Jazilul Fawaid, Hidayat Nur Wahid, Arsul Sani, and Fadel Muhammad.
Previously, the entourage had previously sent the invitations to Megawati, Prabowo Subianto, and Sandiaga Uno, as well as elected president-vice president Jokowi-Ma'ruf Amin.
The presidential inauguration is scheduled on Sunday, October 20, at 02:30 p.m. in the Parliament building, Senayan, Jakarta.
BUDIARTI UTAMI PUTRI