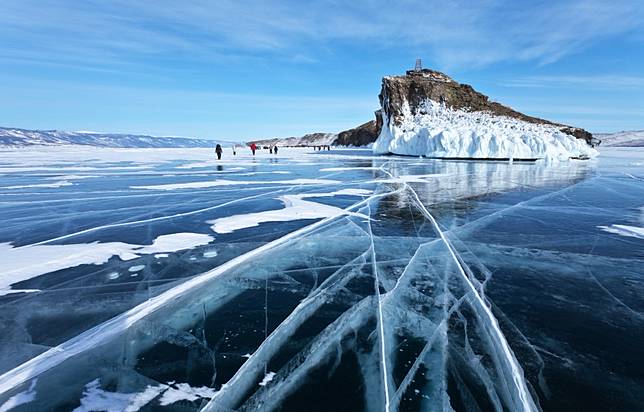 Russia has tightened environmental protection around Lake Baikal amid growing concerns over degradation, with Chinese development and tourism at the heart of recent debates on the nationally treasured Siberian lake.
New protocols signed by President Vladimir Putin on September 12 clarify how authorities will monitor "compliance with the law on Lake Baikal's conservation and environmental rehabilitation".
They also call for improved state environmental monitoring of the lake's unique ecosystem, aquatic animal and plant life; prevention of and response to risks; analysis of the pressure from fishing on its biological resources; as well as measures to conserve those unique aquatic resources.
Observers say domestic issues - including a backlash over the government's hand in accelerating environmental damage - prompted the Kremlin to act, but concerns over Chinese activities in the area also played a part.
Eugene Simonov, coordinator of the Rivers Without Boundaries International Coalition, said the protocols were a bid by Moscow to show it was concerned about the lake, where mismanagement and relaxed standards had damaged water quality and the ecosystem - drawing concern from Unesco, which has designated it a World Heritage Site.
But it was also related to local concerns that an influx of Chinese money and tourists in the region was making matters worse.
"One of the leading causes of problems on Lake Baikal is the development of the lake shore for tourism these days, which, at least in the Irkutsk region, is greatly driven by Chinese business," said Simonov, who has worked extensively on the area's environmental issues.
He pointed to the "not legal" hotels opened by local and Chinese businesses that cater to the increasing number of tourists from China, saying they stood out as easy scapegoats.
"The real driving force is the desire of locals to privatise the lake shore, illegally, but the Chinese demand is one of the reasons they want to privatise it, while Chinese businesses are among the most visible because they are foreign," he said.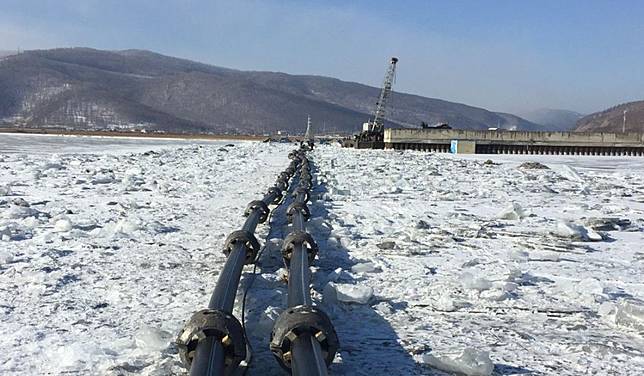 Some 186,000 Chinese tourists visited the region last year, up 37 per cent from 2017, according to official Irkutsk figures. But while they accounted for about two-thirds of foreign visitors to the Irkutsk region, they made up only about 10 per cent of the 1.7 million tourists who visited last year.
Concern about Chinese investment and development in the region reached a crescendo in March, when public opposition pushed local authorities to halt the construction of a water bottling plant operated by AquaSib, a Russian firm owned by a Chinese company called Lake Baikal Water Industry, based in China's Heilongjiang province.
The Irkutsk government acted after more than a million people - more than the city's population - signed a petition calling for the "Chinese plant" to be halted.
"There were at least 10 problems (around Lake Baikal) that were much more important at that moment, but it was the Chinese plan that was the focus," Simonov said, noting the nationalism surrounding the lake as a Russian point of pride.
Paul Goble, a Eurasia specialist who has been tracking the issues at Lake Baikal, said stirring up resentment over Chinese encroachment in Siberia and the country's Far East had long been a government tactic to quell dissent and unite popular opinion.
But he said the new protocols showed Moscow realised that locals - facing the effects of a deteriorating environment including deforestation driven by China's domestic market demand - may not be satisfied with that explanation.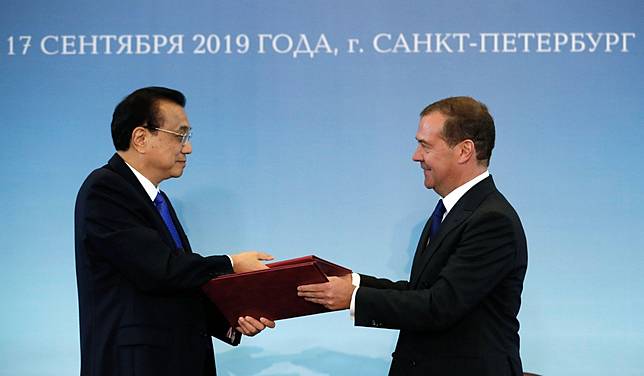 "People are angry not at China, as might have been the case a year ago or more, but they are angry at Moscow for not standing up to China and what it's doing," he said, pointing to this as the reason the Kremlin tightened environmental controls on the lake.
Concerns about the impact of Chinese activities on Russia's environment come as the two neighbours are playing up closer diplomatic and economic ties. One of the outcomes of a three-day meeting between Chinese Premier Li Keqiang and Russian heads of state last week was an agreement to increase bilateral trade to more than US$200 billion over the next five years.
But how that investment could be sustainable for Russia - a key supplier of raw materials needed by China such as oil, gas and timber - remained to be seen, observers said.
"Our great relationship is going well, but we have not seen the accompanying rise in Chinese foreign direct investment into Russia - that remains very small, despite all the talk," said Artyom Lukin, an associate professor with the School of Regional and International Studies at Far Eastern Federal University in Vladivostok.
"Russia is not satisfied with that, they would like to see more Chinese money, more Chinese greenfield investment coming into Russia, into more productive areas of the Russian economy, not just into the extraction sector like oil, timber or coal," he said.
Lake Baikal has been seen as an area that could draw a lot of Chinese investment. Back in 2016 there were reports of a tourism development deal, worth up to US$11 billion, between Russian operator Grand Baikal and a consortium of Chinese firms, according to Russian state media reports.
But so far most development from Chinese businesses has remained at the small and medium scale.
The reasons for that, according to experts, range from the difficulty of competing with powerful local rivals and the need to tread carefully around anti-China sentiment. However, the burden and liability of complying with environmental standards also kept operations at a smaller scale.
"It's simpler and easier to operate smaller businesses and facilities, and it's easier to monitor and manage them," said Vitaly Mozharowski, a partner at Bryan Cave Leighton Paisner in Moscow, who specialises in environmental law, noting that concerns included management of waste water and garbage.
Meanwhile, big complexes were obvious targets for scrutiny, and that would only increase with the new protocols in place, Mozharowski said. "Any large-scale initiatives would be considered from the very top of the Russian establishment," he said.
Copyright (c) 2019. South China Morning Post Publishers Ltd. All rights reserved.