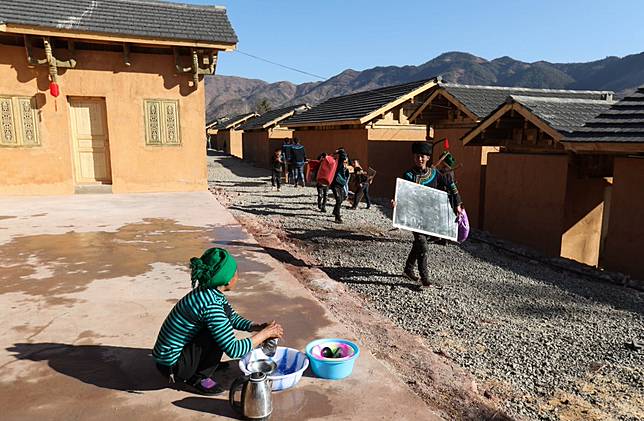 Two years ago Li Yuhua's daughter taught her how to shop online. Since then, the 51-year-old farmer in Wushan, a small village of around 100 people in China's central Hubei province, has been a regular online shopper, even pre-ordering 2,000 yuan (US$282) worth of goods this week ahead of China's Singles' Day shopping festival next month.
"I have so many choices online and can get a refund if the products don't suit me," Li said, adding that she was tired of carrying goods back home from shops in town. "In our village, the elderly people who don't know online shopping feel a little bit ashamed of themselves. They asked me to teach them how to use Taobao and Pinduoduo."
Shoppers like Li are the new target for China's e-commerce giants, including Alibaba Group which operates the Taobao platform, and Pinduoduo, a rapidly growing site that is popular in smaller cities and rural areas.
Rural China added 3 million more internet users in the first half, taking the total number to 225 million, or 26.3 per cent of the country's total internet population of 854 million, according to a report on rural e-commerce development released last week by the China International Electronic Commerce Centre.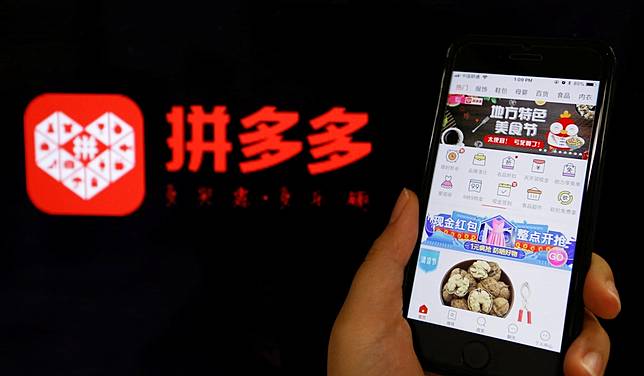 That helped boost rural online sales in the first half of the year by 21 per cent to 777.1 billion yuan (US$109.6 billion), outpacing the national growth rate by 3.2 percentage points.
The rural internet population is now big enough to represent a lucrative new market opportunity for China's e-commerce players, which are experiencing a marked slowdown in business growth from consumers in first tier cities such as Beijing, Shanghai and Shenzhen.
"Most e-commerce players are sharpening their focus on less developed areas because they see potential there," said Chen Tao, a senior analyst at consultancy Analysys.
"It is a little bit early to say that China's e-commerce battlefield is moving to rural China, but these tech giants are connecting rural residents and making preparations to take the lead (in expanding the rural China market)."
Unlike urban residents, most rural Chinese have yet to experience e-commerce shopping. While that provides online platforms with one of the last untapped markets for e-commerce, progress has been slow due to the lack of infrastructure and logistics support, exacerbated by the lower population densities in rural areas.
To address that problem, China's second-largest e-commerce operator JD.com, which had traditionally focused on providing a premium shopping experience for consumers in tier 1 and 2 cities, hired more delivery personnel and tested drone delivery services to improve service in rural China.
Alibaba Group, China's largest e-commerce player, announced in April last year it had invested US$717 million in Huitongda Network Co, which provides online merchandising and marketing to retail outlets in 15,000 towns across 18 provinces. The deal would see both companies work on supply chain logistics, warehousing and technology to improve e-commerce infrastructure in rural areas.
For its financial year ending March, Alibaba added 100 million people to its Chinese platforms, taking its total number of annual active users to 654 million. Of those new users, 70 per cent were from less-developed cities. Rural Taobao, Alibaba's rural initiative, plans to expand its coverage to 1,000 counties and 150,000 villages across China by 2021.
Chris Tung, Alibaba's chief marketing officer, said the company's focus on less-developed markets in China "is reflected in its new customer acquisition growth." Alibaba is the parent company of the South China Morning Post.
Customers from lower-tier cities and rural areas generate higher demand for specific product categories, including baby and maternal-related goods, home appliances, digital and luxury products, said Carol Fung, president of JD.com's consumer goods business unit.
Pinduoduo, the latest challenger to the dominance of Alibaba and JD.com, disclosed in its second-quarter earnings that gross merchandise volume (GMV) in the 12-month period ended June 30 increased 171 per cent year on year to 709.1 billion yuan (US$103.3 billion).
Colin Huang, the company's founder and CEO, told employees in an internal meeting earlier this month that Pinduoduo's GMV has surpassed JD.com, according to local Chinese media reports on Monday. It is hard to verify Huang's comments though as JD has stopped reporting GMV data.
Another inhibiting factor in the development of rural e-commerce is the income disparity. In 2018, annual per capita disposable income in rural areas was 14,600 yuan compared with 39,300 yuan in cities.
"Lower disposable incomes in rural areas limit the consumption," said analyst Chen. "It also takes time to educate rural residents to accept e-commerce services as most of them are new to online. There is still a long way to go to popularise online shopping in rural China."
Additional reporting by Zen Soo
For more insights into China tech, sign up for our tech newsletters, subscribe to our Inside China Tech podcast, and download the comprehensive 2019 China Internet Report. Also roam China Tech City, an award-winning interactive digital map at our sister site Abacus.
Copyright (c) 2019. South China Morning Post Publishers Ltd. All rights reserved.