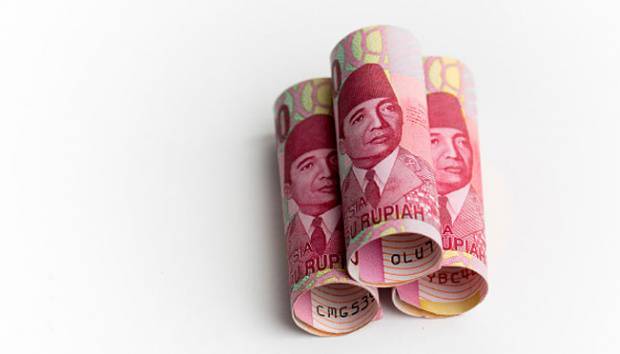 TEMPO.CO, Jakarta - After weakening against the US dollar on Monday, the rupiah rebounded today. Bloomberg's data showed the rupiah opened November 12's spot trading in the green zone with an 11-points gain or 0.08 percent to trade for Rp14,056 per US dollar.
On 08:23 Jakarta time, the dollar pushed up slightly against the rupiah to trade for 14,059.
On Monday, the rupiah closed down 0.38 percent to Rp14,067 per dollar.
Bloomberg reported that investors are looking at headlines that refer to a first-phase trade deal between the US and China. "The market is anxious," says Matt Forester, chief of investment at BNY Mellon's Lockwood Advisors.
Meanwhile, the greenback index opened Tuesday's trade with a 0.02 percent gain to 98.21. On Monday, the US dollar closed down by 0.16 percent at 98.20.
ANTARA