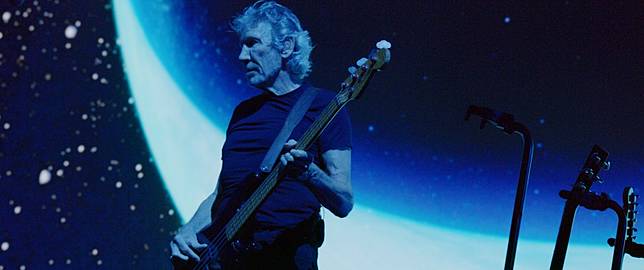 "Don't get up," says Roger Waters, as he enters the Excelsior Hotel. He's on a whistle-stop trip to the Venice Film Festival, where Us + Them, a concert film of his last lavish 156-date tour, has just had its world premiere. It will be shown in several places around the world, including Hong Kong, on October 2.
Most films of musicians performing on stage are usually denied cinematic exposure, relegated to DVD-only release for ardent fans. But there's no question Waters' background as the driving force of mega band Pink Floyd means spectacle comes as a big part of the show.
Showing Waters and his band on stage for two hours, it's a selection of mid-era Pink Floyd, as well as tracks from his recent album Is This The Life We Really Want? At one point, multiple moving screens featuring Battersea Power Station, the southwest London landmark that famously featured on the cover of Floyd's Animals album, unfold in the air above the crowd.
"A lot of people who haven't see the concert, they see the Battersea deployment and go, 'F*** me, how do they do that? Is that a hologram?'," says Waters.
While he has often used cinema in relation to music - Alan Parker's 1982 film, The Wall , being a prime example - Us + Them came from a desire to "make a record" of the latest tour on film.
When Waters saw the first cut, however, he was less than happy. "It looked great and it sounded great, but it was unbearably boring." He went back to the edit suite, ruthlessly ditched seminal track Comfortably Numb, and got it down to two hours.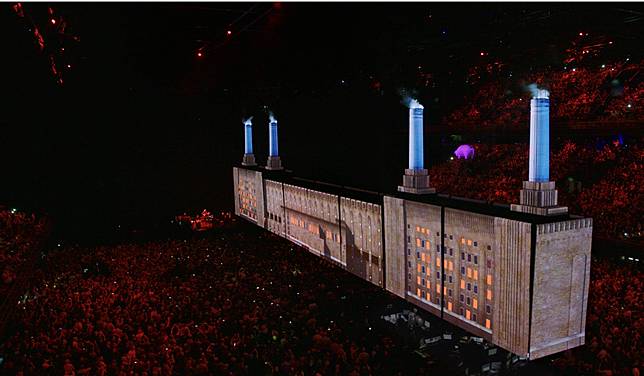 Us + Them, a reference to one of the songs from Floyd's Dark Side of the Moon album, is about more than just Waters' showmanship. In the background, there is harrowing footage of refugees. Images of Donald Trump also feature.
"It provides context for the songs," explains Waters, who instructed director Sean Evans to shoot additional material - actually filmed on a beach in Suffolk, England, with actors from Syria, Palestine and North Africa.
Profoundly political, both in his life and his shows, Waters is a great believer that rock music is still the ideal platform for protest - in particular, the thorny topic of the Israeli occupation of Palestine, one he references in the concert.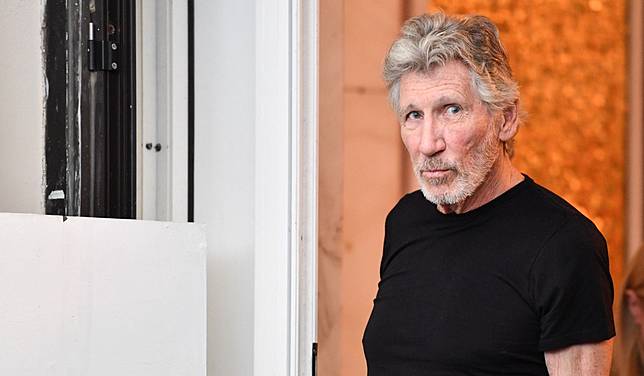 "Over the last 12 years or so, I've been trying to rally the troops to the cause of the human rights of the Palestinian people, and I've run up against just a huge brick wall. They've tried to destroy me, the Israeli lobby, AIPAC (American Israel Public Affairs Committee)."
Does he fear speaking out will lead him into difficulty? "I accept that there are risks involved. Whenever I turn up at immigration in the States, I'm half expecting them to say, 'U-uh. F*** you! You can't come in here.'"
Waters calls Trump "the great buffoon", but adds: "He's not the only one, sadly. People tend to focus on Trump, just because he's so extreme. But they all are. They are all unforgivably sociopathic. Republicans, Democrats … Boris Johnson!"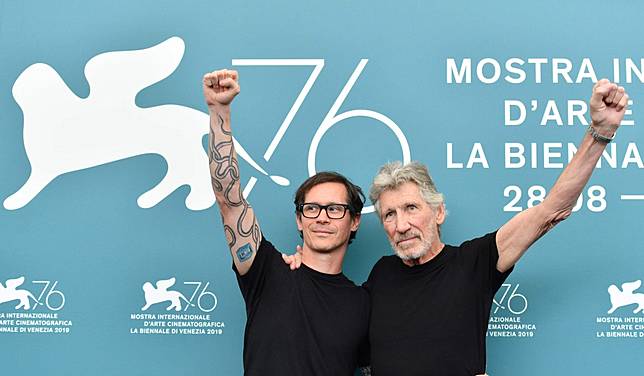 On stage, the 76-year-old Waters is still a commanding presence. "It feels like I'm full of p*** and vinegar," he laughs. "It's very energising. Obviously when you step onto a stage, you get a huge adrenal rush. But it's not as easy as I make it look!"
Years of touring have taken their toll. "Because of the loud music for all these years, I've sort of destroyed my inner ears and as a consequence, balance is a problem."
While his acrimonious split from Floyd guitarist David Gilmour has been well documented - the band did reunite in 2005 for the charity Live8 concert - Waters did recently take to the stage to sing vocals for one track for ex-Floyd drummer Nick Mason's band, Saucerful of Secrets.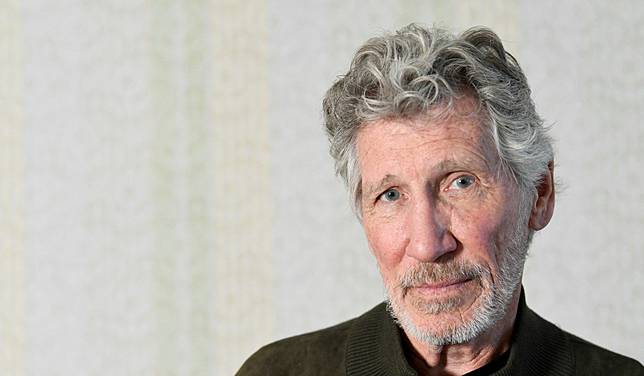 Did that make him nostalgic for the old days? "For the old days? F*** no! Urgh! No, no. I love Nick. It was lovely to do. But the old days … f***!"
Want more articles like this? Follow SCMP Film on Facebook
Copyright (c) 2019. South China Morning Post Publishers Ltd. All rights reserved.