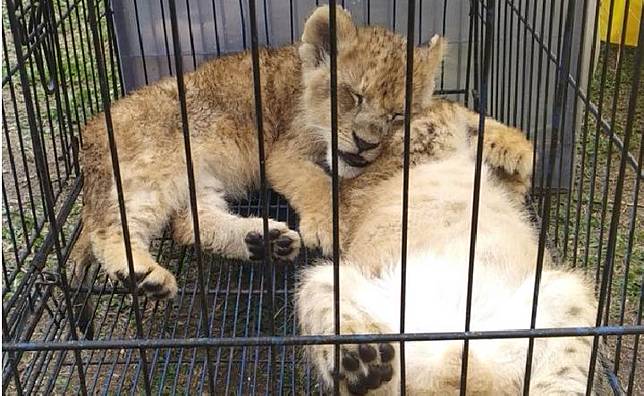 TEMPO.CO, Jakarta - Riau Province Police's special criminal investigation successfully foiled a smuggling attempt on four African lion cubs, leopard cub, and 58 Indiana star turtles worth hundreds of millions of rupiah.
Riau police chief Insp. General Agung Setya Imam Effendi in his official press release on Sunday, said that the endangered animals were confiscated from the hands of two criminals known for their international animal trade syndicate.
"The arrest was made in Pekanbaru on Saturday dawn," said Agung. He says that the two suspects now face charges up to ten years imprisonment.
Moreover, the endangered species of animals were smuggled from an unofficial port located not far from Dumai City's immigration headquarters. This location geographically sits directly near the border of Indonesia - Malaysia.
Police say it is also still investigating the connection of this smuggling attempt to a previous one made on three orangutans that were abandoned by smugglers at a side of a public road in Pekanbaru.
The rescued animals, that are now in a stable unstressed condition, are all being evacuated to the Kasang Kulim zoo in Kampar District, Riau.
ANTARA