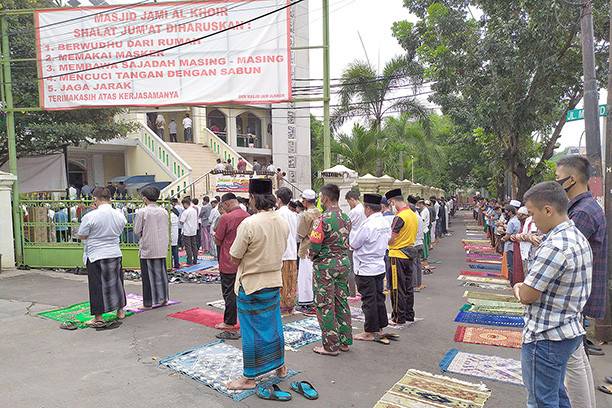 Local religious figures should play a larger role in educating people about COVID-19 health protocols, an official from Muhammadiyah, the country's second-largest Islamic organization, has said.
Muhammadiyah COVID-19 Command Center vice secretary Deni Wahyudi Kurniawan said local public figures should set an example by adhering to health protocols strictly, such as consistently wearing face masks in public places.
"If Islamic scholars, clerics and members of the Mosque Prosperity Council [DKM] urge the public to wear face masks, I believe many will follow their example," Dani said during a discussion on Friday.
Read also: Jakarta collects more than Rp 2 billion in PSBB fines
The Islamic organization has issued a regulation requiring officials working at its educational institutions to wear masks. Public figures have also been urged to educate people about the importance of wearing masks.
According to a Muhammadiyah survey, public awareness about the importance of wearing masks in public places is still low, except in houses of worship and office buildings.
"Our challenge is [to increase the awareness] of people in the streets, at traditional markets and at gathering places," said Deni.
Separately, Muhammad Makky Zamzami of Nahdlatul Ulama (NU), the country's largest Islamic organization, said public figures who did not take the pandemic seriously were hindering campaigns to encourage mask wearing.
He added that NU had been actively campaigning to convey the importance of strict health protocols and of wearing masks in public places.