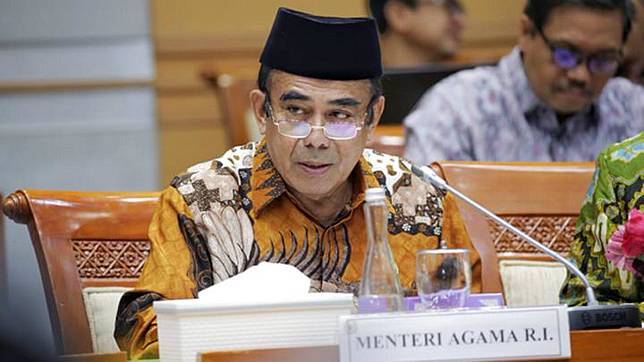 TEMPO.CO, Jakarta - Religious Affairs Minister Fachrul Razi has balked at commenting on the latest fatwa issued by the East Java Indonesia Ulema Council (MUI), which called on Muslim state-officials to avert using inter-religious greetings.
The greetings meant by the MUI were the ones representing other religious beliefs recognized by the government.
Fachrul Razi said he had not heard about the MUI's advice and asserted that he would not comment on any matter he had yet to hear personally.
"I am not here to comment on something that I have not yet heard of," said Fachrul at the Presidential Palace in Jakarta on Monday, November 11.
The East Java MUI's letter of advice was officially listed under 110/MUI/JTM/2019 circular signed by the organization's chairman, KH. Abdusshomad Buchori, and secretary Ainul Yaqin.
They deemed that the inter-religious greetings were seen in Islam as a form of bid'ah (heresy), and thus should be avoided by Muslims.
"The greetings were never around in the past. At the minimum, it is a form of syubhat[doubtful] that must be avoided," the letter said.
MUI secretary-general Anwar Abbas said the circular adhered to what was determined in the Holy Quran and hadith. They also deemed it not intolerant as each religious belief had its own belief system.
FRISKI RIANA