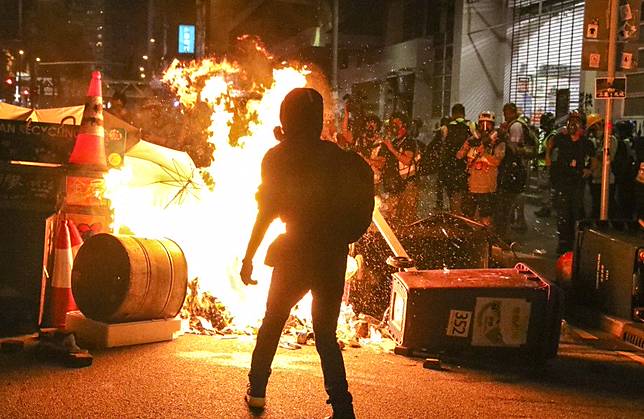 Chief Executive Carrie Lam Cheng Yuet-ngor sought to provide affordable housing in her policy address to ease social tensions. She has been saying that since day one. Still, it's a laudable goal, despite its having almost zero impact on calming the civil unrest, now more than four months old.
It's also hard not to see a key part of that housing policy as a retrograde step. That has to do with allowing first-time buyers to borrow up to 90 per cent on a mortgage for a property worth up to HK$8 million, from the existing HK$4 million. For a mortgage debt of up to 80 per cent, the price cap is now raised to HK$10 million from HK$6 million.
For people who are serious about buying such flats, it's doubtful they would be the ones throwing petrol bombs at police over the last few months. That's why it will not help ease the violence. But if you think the ongoing crisis has something to do with unaffordable housing and social inequality, as I do, easing mortgage restrictions will likely make things worse.
The government has, until now, refused to ease measures previously put in place to restrain a bubbling property market. Now that interest rates are no longer rising and so will remain historically low for a while yet, the government is enabling borrowers to take out mortgages with less and less equity invested in the property. If you want to risk such a high debt level, you better make sure you and your wife have job security. But who does these days?
Any market correction of more than 10 or 20 per cent will put you in negative equity. So, you better have faith in a rising market - at a time of social turmoil and economic downturn!
Political leaders the world over think home ownership is a good thing for citizens, because it supposedly makes them hold a high stake in the stability of their society. Clearly, Lam and her ministers share this view. That's probably true if you own your property outright, or at least a high level of equity. But if you struggle to make mortgage payments because of unstable income and job insecurity, you are owning a flat you can't afford. Mortgage slaves are likely to make disgruntled citizens, not model ones.
And we all know about the pernicious effects widespread negative equity has on society.
Copyright (c) 2019. South China Morning Post Publishers Ltd. All rights reserved.