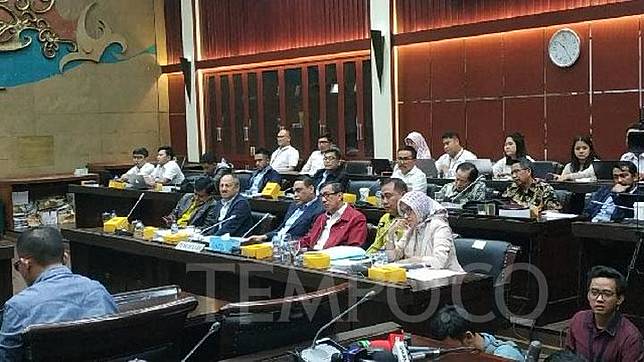 TEMPO.CO, Jakarta - The draft revisions of Law No. 12/1995 on correctional facilities or RUU PAS will soon be passed albeit several articles considered to ease and relax sentences of inmates serving time, including Article 9 and 10 which provide rights to have recreation and take conditional leave.
A working committee (Panja) member from the National Mandate Party (PAN) faction, Muslim Ayub, explained prisoners are allowed to have a conditional leave to return home or go to shopping malls so long they are shadowed by officers.
"So they can go home or wherever they want to go such as shopping mall as long as they are accompanied by prison officers," said Muslim to journalists, Thursday night, September 19.
The draft bill is not included about the period of vacation and recreation the prisoners are allowed to have in detail. Muslim said there will be a derivative rule through Government Regulation (PP) on the matter.
"The PP will be drafted to set the leave period, on how many leave they [inmates] can take in a month or a year," Muslim added.
The House of Representatives (DPR) and the government have agreed to pass revisions of the PAS Law and will soon ratify it in a plenary meeting. Those rights are also valid for convicted of corruption, which is deemed as an extraordinary crime so far.
RUU PAS will also annul PP No. 99/2012 and relaunch PP No. 32/1999, which will make it easier for graft inmates and other convicted of an extraordinary crime to get remission and conditional release.
Corruption convicts will no longer need a recommendation from the anti-graft body (KPK) and file a request to be justice collaborator to earn remission and conditional release.
DEWI NURITA