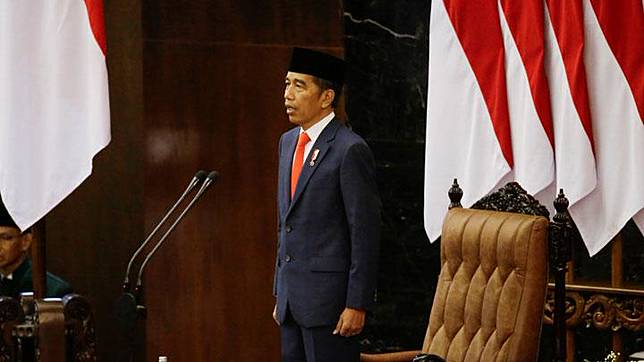 TEMPO.CO, Jakarta - President Joko "Jokowi" Widodo says that he will be revealing his second-term Cabinet members joined in the "working cabinet II" today on Monday. He previously hinted that his Cabinet will consist of 45 percent politicians and 55 percent from professional backgrounds.
"[The list] has been completed. I will introduce [my Cabinet members] tomorrow," said Jokowi at the Presidential Palace on Sunday, October 20.
According to the Indonesian Democratic Party of Struggle (PDIP) secretary-general Hasto Kristiyanto, Jokowi's main political backer, the president's nomenclature in the Cabinet's composition has not changed too much from the president's first term as president.
Hasto also said that PDIP's chairwoman Megawati Soekarnoputri had already suggested several of her choices as candidates for Jokowi's State Ministers. Asked to reveal the identities of the candidates, Hasto declined.
"We should just wait for the President's announcement," said Hasto.
Many predicted that new faces will fill Indonesia's state ministers in Jokowi's 'Working Cabinet II' apart from those that have served the president during his first term. "The new faces outnumber them," said the president at the Presidential Palace on Sunday.
AHMAD FAIZ | DEWI NURITA | BUDIARTI UTAMI PUTRI