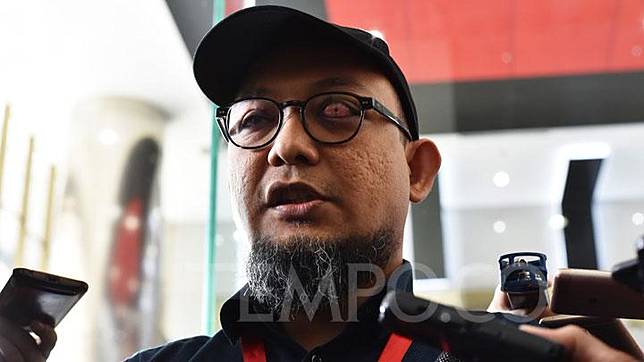 TEMPO.CO, Jakarta - Presidential Chief of Staff Moeldoko assured that President Joko "Jokowi" Widodo will be asking for the report of the investigation regarding the attack made against the Corruption Eradication Commission (KPK) investigator Novel Baswedan.
"[Jokowi] will surely see it and ask for its development," said Moeldoko in Jakarta on Friday, October 18. 2019.
President Jokowi previously provided a three-month deadline for the technical team to apprehend the suspects behind the attack. This team was formed in mid-July this year and is tasked to directly report to the Head of the National Police's criminal investigation agency, Insp. Gen. Idham Azis.
This team is a follow up to the recommendation made by the fact-finding team. The aforementioned deadline given by the President ends in the middle of October.
Usman Hamid, which takes the role of Novel Baswedan's lawyer questioned the lack of updates on the team that the national police had formed regarding Novel Baswedan's attack. "There has been no information so far. That is what makes it difficult for us to guess how far police's investigation has gone," said Usman on Thursday, October 10.
FRISKI RIANA