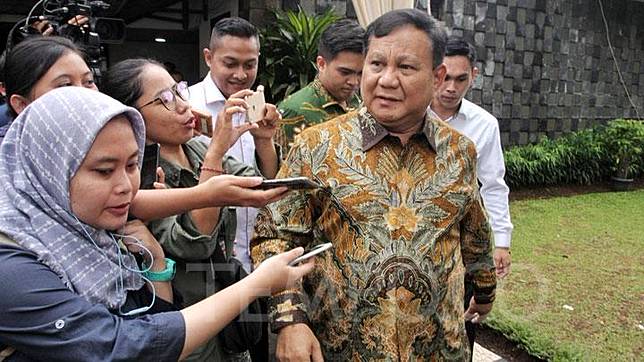 TEMPO.CO, Jakarta - Defense Minister Prabowo Subianto has assembled a team to investigate the alleged losses of the Indonesian Armed Forces Social Insurance (Asabri). Prabowo said the team had begun its investigation into the case.
"For Asabri, we have formed an investigation team. I think law enforcers have also made a move," Prabowo said at the Parliamentary Complex, Senayan, Jakarta, Monday, January 20, 2020.
Prabowo, however, balked at speaking further about the team, but assured he would stand firmly behind law enforcement. "We will uphold the law," he said.
The Asabri case first surfaced when Coordinating Security Minister Mahfud Md said he heard of alleged corruption in the state-owned insurer with total losses amounting to Rp10 trillion. Mahfud said the police were looking into the case.
According to the audit results of the Supreme Audit Agency (BPK) released in February 2017, Asabri suffered potential losses of some Rp16 trillion after having shifted its investments from deposits to direct share placements and mutual funds since 2013.
The results found Asabri had purchased illegal shares, adverse shares and thousands of land plots sans certificates--each worth hundreds of billions of rupiahs.
Asabri president director Sony Widjaya in press conference at his office on Friday, January 17, 2020, dismissed the graft allegations, saying the funds Asabri controlled were safe.
Reporter: Budiarti Utami Putri
Translator: Safira Andini