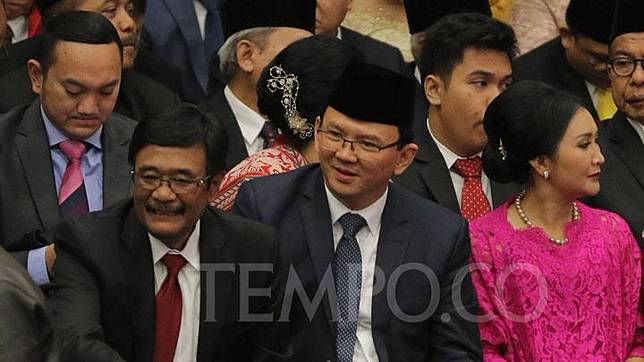 TEMPO.CO, Jakarta - Political observer with Syarif Hidayatullah Islamic State University (UIN), Adi Prayitno, suspects that the Indonesian government has long planned to assign Basuki "Ahok" Tjahaja Purnama (BTP) to President Jokowi's Cabinet or a state-owned enterprise (SOE).
According to Adi, Ahok's name is often mentioned in discussions about public official slots due to his history with Jokowi, where both worked in tandem as governor and deputy governor of Jakarta.
However, Adi Prayitno maintains that the government should be extra cautious in assigning Basuki or BTP to lead state-owned energy firm Pertamina as commissioner. He argues that despite the former governor's achievements, BTP remains a controversial figure.
"Ahok's imprisonment is not considered a problem. However, the government must be cautious in placing someone in a strategic position," said Adi to Tempo on Wednesday, November 13.
The initial rumors of the former Jakarta Governor's assignment in an SOE started when he personally met with SOE Minister Erick Thohir on Wednesday. The meeting was confirmed by SOE Deputy Minister Budi Gunadi Sadikin.
Budi only revealed that the meeting was Erick's chance to ask BTP to assist the country's state-owned enterprise. However, he was careful as to not reveal the specific enterprise Basuki will be assigned to.
"Assisting SOEs is not just by filling the position as President Director," said Budi Gunadi.
ROBBY IRFANI