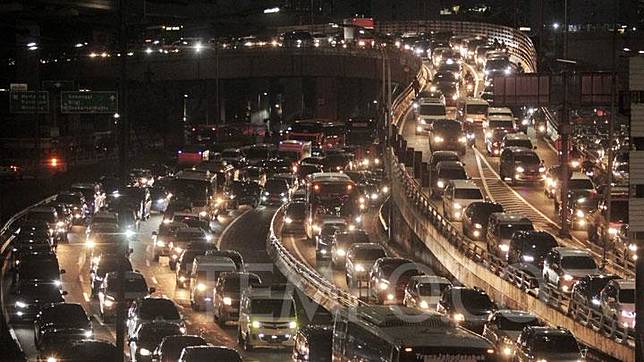 TEMPO.CO, Jakarta - The Traffic Directorate of Jakarta Metro Police plans to re-impose an odd-even policy on the city's roads after the provincial administration ends the large-scale social restrictions or PSBB.
"Odd-even traffic policy will be effective after the PSBB ends," said the Traffic Police Director Sr. Comr. Sambodo Purnomo Yogo in Jakarta, Tuesday, June 2.
Sambodo said the regulation will take effect should the traffic congestion recurs due to a hike in vehicles' volume.
When asked for confirmation, Jakarta Police Chief of the Law Enforcement and Development Sub-Directorate, Fahri Siregar, made a similar statement.
His side predicted that the traffic rule will be resumed on June 4, yet coordination with the city's transportation agency will be held beforehand. "We need to evaluate it first. We cannot deliberately re-impose the odd-even policy as it depends on the vehicle's volume," said Fahri.
He noted that the increase in Jakarta's current traffic is not significant at 4 percent.
The third phase of PSBB Jakarta is scheduled to complete on June 4, 2020. Governor Anies Baswedan has not yet decided to end or extend the order. However, despite the restrictions, the capital's roads are still congested in several areas.
ANTARA