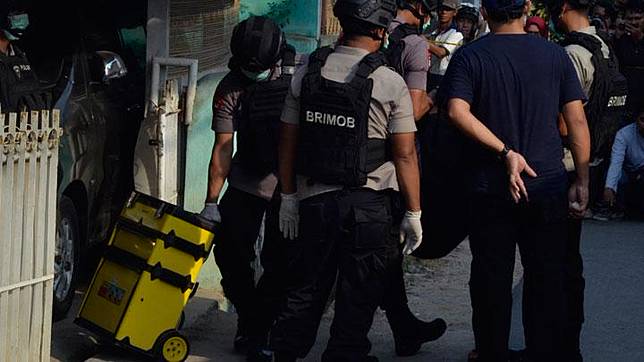 TEMPO.CO, Jakarta - North Sumatra Regional Police Chief Gen. Inspector Agus Andrianto said two terrorist suspects were shot to death by anti-terror special detachment Densus 88 in Kota Datar, Deli Serdang, on Saturday, Nov. 16.
However, Agus did not mention the names of deceased terrorists. "Based on the information that I received, there was a gunfight with Densus 88. Two terrorists died and one officer was shot," he said in Medan, North Sumatra, today, Nov. 16.
The deceased men were immediately evacuated to Bhayangkara Hospital for an autopsy.
He said police members had conducted a raid in several locations where they found low explosive material to assemble bombs.
Tempo has yet to receive any confirmation on the chronology of the event from the village officials. A resident named Bayu admitted that he heard about the news.
"I'm about to ask my friend in Kota Datar Village [on this information]," he said.
Sahat Simatupang