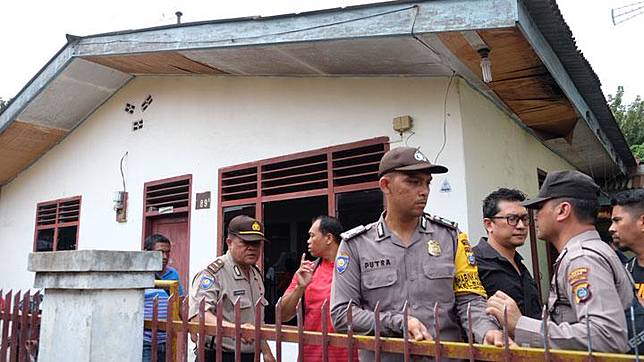 TEMPO.CO, Jakarta - At least 26 suspects of the bomb terror attack at Medan City Police HQ, North Sumatra Province, have pledged allegiance to a Syria-based militant group ISIS, a high-ranking Police official stated on Monday. The suicide-bombing attempt was aimed at announcing their presence following the death of IS leader Abu Bakr al-Baghdadi last month, the North Sumatra Police chief Insp. Gen. Pol. Agus Andrianto said.
"The suspects have pledged allegiance to IS' al-Baghdadi or his successors, so they staged attacks to announce their existence to the militant group," Andrianto said.
The IS-affiliated suspects, worked as a group, and they planned the terror attacks through some secret meetings, he explained. The police had overseen the group's activities before they launched a suicide-bombing attempt at the Medan City Police HQ, according to him.
"Before they launched the attacks, our hands were tied. We could not just take them into custody and question the terror suspects," he remarked.
The police were allowed to search and question the suspects after the terror attack, he explained. "According to preliminary probe, they might be responsible (for the suicide-bombing attempt)," Andrianto noted.
A suicide-bomb attack, allegedly conducted by a 24-year-male, identified by his initials as RMN, targeted the Medan Police HQ on Wednesday, November 13. It resulted in injuries to four police officers and two civilians, though there were no reports of any fatalities.
Shortly after the incident, the police searched the suspect's house and questioned his wife and her parents. The police officers seized some pieces of evidence, including two green baskets containing dozens of arrows, a pole, and some documents at the private residence of the accused.
The police are currently on the lookout for the unidentified but elusive cleric. He was allegedly responsible for indoctrinating RMN for at least six months to turn him into an extremist.
Meanwhile, the police have detained at least 46 suspects for further questioning.
ANTARA