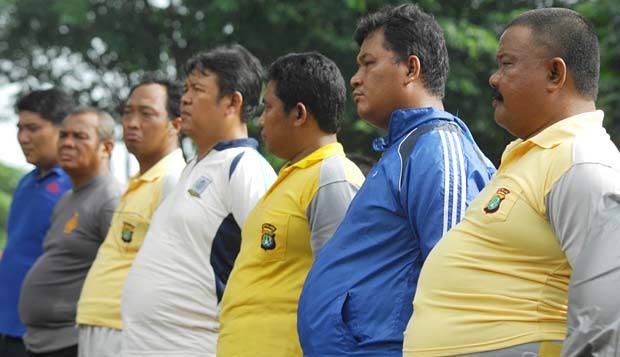 TEMPO.CO, Jakarta - Head of the National Police Headquarters' public information officer, Grand Commissioner Asep Adi Saputra commented on the statement made by DPR legislator Trimedya Panjaitan about police personnel with out of shape physical appearance.
Asep insists that police member's body must be in prime physical shape; "One of it concerns body weight. Of course to get an ideal shape must go through healthy alternatives such as working out," said Asep at police's criminal investigation agency headquarters on Thursday, November 21.
He went on to comment on the importance of having the stamina to do the job. Asep also said that somewhat overweight police members are also physically not easy for the eyes.
"It's not alluring to see police personnel looking overweight. So they must be truly ideal [weight]," said Asep.
House legislator Trimedya previously quipped on this matter at the hearing between police and House of Representatives (DPR) law commission. He even asked Insp. Gen. Listyo Sigit Prabowo to personally check on the physical appearances of his personnel to fit the police's motto as the public's example.
"We suggest pak Sigit to visit other regions to check if police chiefs have [an ideal body as you]. Tell those police chiefs that have bloated stomachs to take on a diet and not just think about lavish lifestyles," said Trimedya at the time.
ANDITA RAHMA