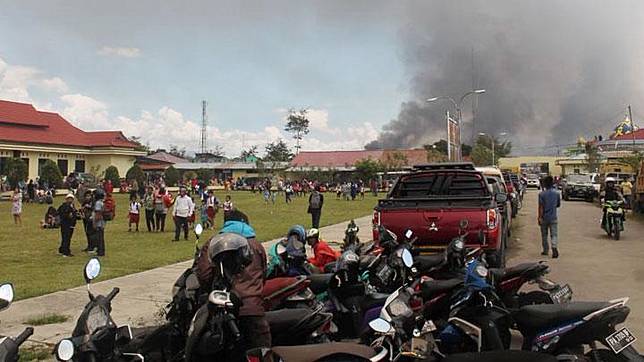 TEMPO.CO, Jakarta - The Indonesian National Police (Polri) announced that Monday's violent riot that broke at the City of Wamena, Papua Province, was due to people reacting to the spread of hoax news.
"The hoax that spread sparked the incident there. It is currently being handled," said National Police's Spokesman Brig. Gen. Dedi Prasetyo on Monday.
Dedi assures that constant coordination with Polri's main headquarters remains and that people are urged to refrain from worsening the situation.
The protests at Wamena was caused by information about an alleged teacher's racial slurs against a student. This unconfirmed information was what initially caused the public outrage and saw protestors burning houses, government facilities, state-electricity agency headquarter, and a number of kiosks owned by locals.
"A soft approach is needed in order to reach religious figures, cultural leaders, so that they would not be provoked again by hoax information," he said.
ANDITA RAHMA | ANTARA