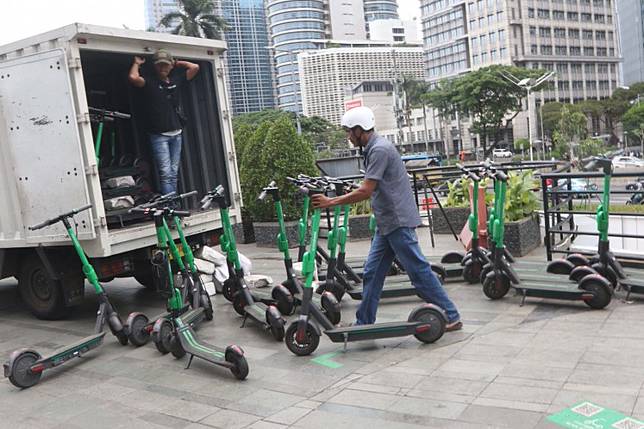 Grab Indonesia public affairs head Tri Sukma Anreianno has appealed to GrabWheels riders to return the helmets they borrow when renting the electric scooters.  
He said many helmets had not been returned with the scooters.
"Please return the helmets so that other riders can use helmets. Many helmets are not returned," he said on the sidelines of an event at FX Sudirman shopping mall, Central Jakarta, on Monday as quoted by kompas.com. 
However, Tri did not elaborate on the number of missing helmets.
"Actually we provide thousands of the helmets but the number keeps decreasing," he said.
He said Grab would continue to provide helmets while drafting a policy to ensure scooter riders returned the borrowed helmets.
"We hope riders are aware that the helmets are not provided for them to take home, but should be used in turns," he said. (gis)