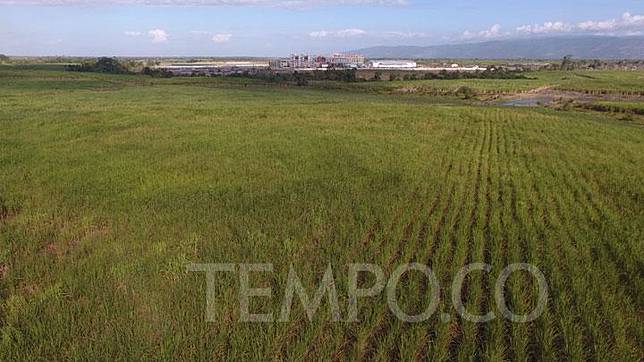 TEMPO.CO, Jakarta - The government aims to achieve self-reliance in sugar production in 2024 by expanding plasma sugarcane plantations outside Java.
"The government will assist (sugarcane growers) in expanding plasma plantations by providing land, clearing land, and giving seed, fertilizers and technical guidance to them," Director General of Plantations of the Agriculture Ministry Kasdi Subagyono said in a press statement released on Sunday.
He said the country still has great potential to develop sugarcane plantations outside the densely populated island of Java.
Plasma sugarcane plantations have been developed in the provinces of Lampung, West Nusa Tenggara, Southeast Sulawesi, East Nusa Tenggara and South Sumatra.
He further said the government will also cooperate with companies near plasma sugarcane plantations in providing technical guidance to farmers who will be engaged in sugarcane farming in the plasma land.
Data from the Directorate General of Plantations show domestic sugar consumption reaches an average of 2.8 million tons per year, while national sugar production stands at 2.5 million. To meet sugar needs, the country imports 300 thousand tons of sugar per year.
As a follow up to the directives of the agriculture ministry, the government plans to build 15 more sugar mills between 2020 and 2024 to meet industries' sugar needs estimated at 3.2 million tons in 2029.
ANTARA