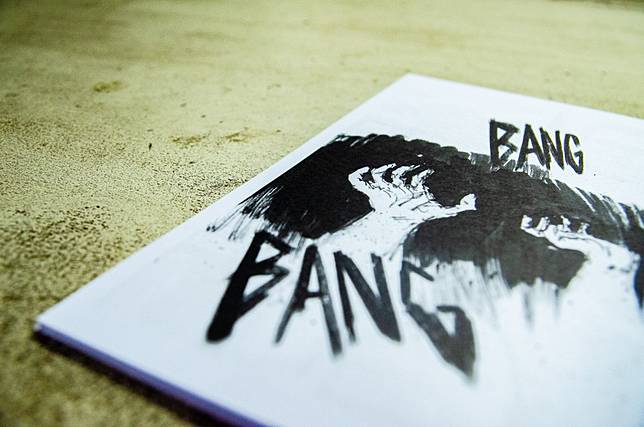 Sauron, a malevolent presence in J.R.R. Tolkien's famed Lord of the Rings trilogy, created a powerful ring to win dominion over elves, dwarves and men.
First published in the 1950s, Tolkien's masterpiece follows the story of Frodo, a hobbit, or halfling creature, who was given the task of destroying the ring to end Sauron's growing evil in the fictional world of Middle Earth.
Images of the disturbingly malevolent Sauron have found their way into contemporary popular culture. A disembodied flaming eye - the Eye of Sauron - for example, was immortalised by director Peter Jackson in his Lord of the Rings films.
In the Philippines, however, the dark lord's name is being used by police for an operation to convey the message that they are fighting an evil menace in a crackdown on illegal weapons. In turn, the moniker is also being used by a group of counterculture artists opposed to what they see as the violent operation, in which allegedly innocent citizens have lost their lives.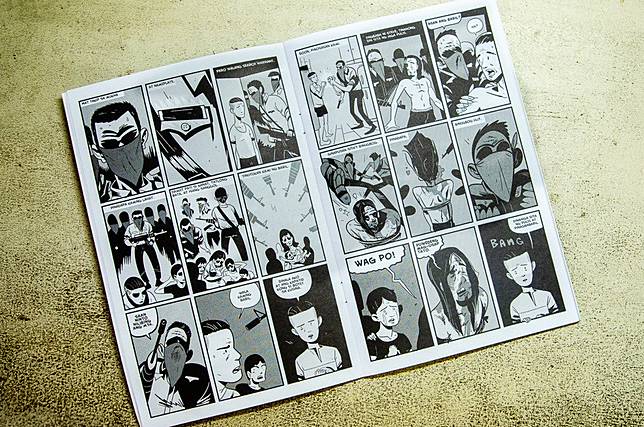 The operation, called Oplan Sauron, is being conducted by the Philippine National Police Regional Office 7, in partnership with the country's military and coastguard. It began in December last year.
Oplan Sauron has drawn barbed criticism within the country at a time when a scandal-ridden police force executing President Rodrigo Duterte's war on drugs and killing thousands of people has already elicited worldwide condemnation.
The operation, intended to combat illegal firearms and root out criminals and guerillas from the New People's Army - the armed wing of the Communist Party of the Philippines - has been taking place in the sprawling Central Visayas region, around 600 kilometres southeast of Manila. Police confirmed the operation's name was inspired by the malevolent force in the Tolkien books.
"In the story, Sauron was a powerful evil lord who ruled with terror and oppression, and sought to corrupt the peaceful lands of Middle Earth. So is the threat posed by the lawless criminal groups in that area," explains a police publicity handout about a particular police action, Oplan Sauron 2.0 in Negros Oriental province.
The handout adds that members of the police, military and coastguard "joined forces to defeat the criminal threat that terrorised Negros Oriental".
After five witnesses testified following the deaths of 14 farmers in Negros Oriental in March this year at the hands of the authorities, allegedly resulting from the controversial crackdown, Sauron took on another form: he lent his name to a counterculture comic book intended to inform Manila's progressive middle classes about the killings.
On sale at activist events with a price tag of 120 pesos (US$6.30), the black-and-white comic book with a coloured cover features graphic representations of scenes from the Sauron 2.0 operation. An initial print run of 500 has almost sold out. A further print run is under consideration, as well as a cheaper version that can be sold in the Philippines' more remote regions - including Negros Oriental, where the farmers met their fate.
Angelo Suarez, a member of Sama-samang Artista para sa Kilusang Agraryo (Saka), a national alliance of arts and cultural workers in support of agrarian reform, is one of the brains behind the comic book.
"Sauron is Saka's attempt to share the story of the 'Negros 14' incident with a bigger audience," he says.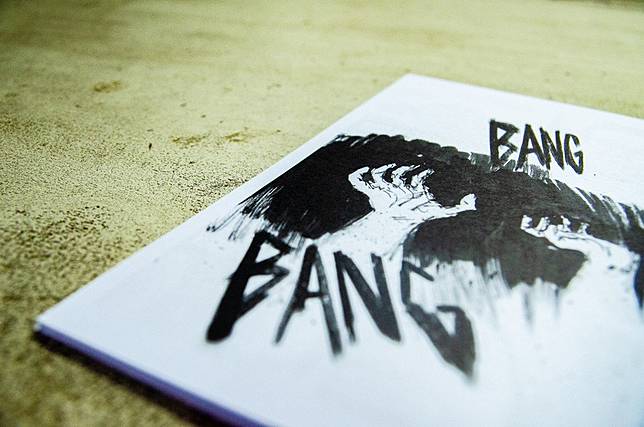 Although the Sauron story was originally conceived and launched as social media content, the artists later decided to convert the work into a medium accessible to all.
"We chose comics because they are popular and easy to understand, especially if they are well-written," Suarez says. "For issues like this, it also helps if the readers have characters whose stories they can follow."
Saka enlisted the help of five established comic book artists: Lizette Daluz, Emiliana Kampilan, Mervin Malonzo, Josel Nicolas and Julius Villanueva. They were asked to turn the existing witness accounts into a narrative and come up with the artwork. With funds borrowed from a supporter, the collective was able to reproduce the drawings and secure publication of the comic book.
"Sauron is our way of chipping in, in the simplest way we know how, in order to take a stand with these farmers who have given up so much for our country," says Kampilan, who illustrated the story of Ismael Avelino, one of two brothers killed in the Sauron 2.0 operation.
Daluz concurs. "I think our varying art styles helped to emphasise that these are separate accounts, all told from different perspectives," she adds.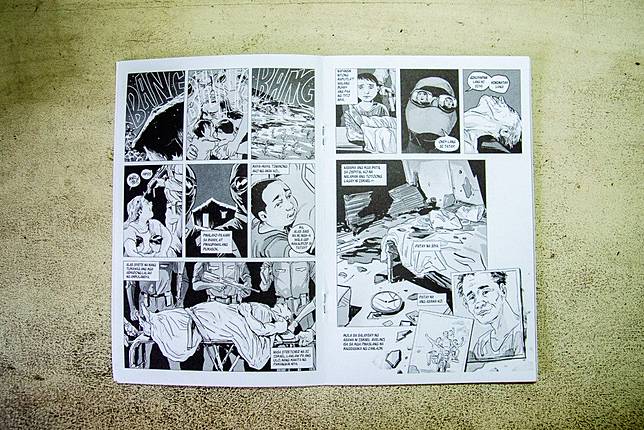 Nicolas says the Sauron comic is a call for accountability for the deaths of the farmers, who were branded as rebels by the government.
In a March 31 report, the Philippine News Agency claimed the 14 killed in the Sauron 2.0 operation were members of the insurgent New People's Army, who had resisted arrest and engaged in a shoot-out with police. But the cartoonists disagree with this account.
"They were simple farmers who just unionised themselves in order to assert their rights to land ownership," Villanueva says. His work for the comic, titled "Edgardo", tells the story of Ismael Avelino's brother, Edgardo.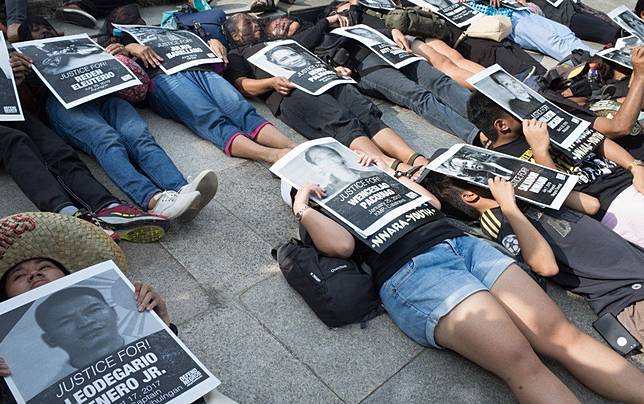 The comic has received mixed reactions since its release in July. Some observers labelled it as anti-government propaganda, while others questioned the truthfulness of the witness accounts. Many readers, however, have also commended and thanked the group for highlighting the incident.
Malonzo, who is no stranger to vicious attacks from online trolls, believes that the high number of shared posts on social media about the comic book indicate that the group has been successful in spreading the message. Still, he understands that their work will continue to attract derision, especially from diehard supporters of President Duterte and his administration.
Some readers have found the comic's subject matter difficult. That could be that Filipinos simply don't take comics seriously, says Adam David, a freelance artist and teacher who drew the cover art for Sauron.
"When most people hear the word 'comics', they almost always immediately think of superheroes, when in fact the superhero genre is but one part of the greater umbrella of comics as a form," he says.
Toshi Alibudbud, another teacher and a lover of comic books, adds that some fans use the medium as an escape from the harsh realities of their lives and the world in general.
"I've seen fans who are vocal in condemning comic books that touch on social issues," he says. "What they fail to realise is that even during (American comic book writer) Stan Lee's time, comic books were used to raise awareness about social issues, dating back to the X-Men in the 1960s, which focused on outcasts and those shunned by society."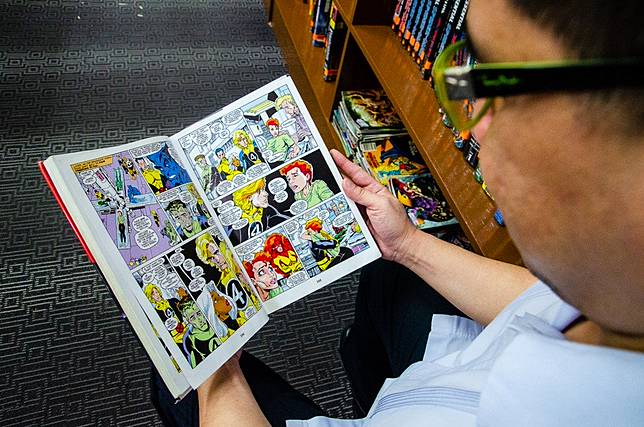 Filipino readers may be more accustomed to comics about superhumans, fantasy and mythology, comedy, and slice-of-life stories. Sauron also tells the tale of heroes and villains, but in a real-life setting, its supporters insist. It can also be interpreted as opposition to the political narrative now dominating the Philippines.
"In essence, counterculture is anything that challenges an established message or status quo," David says. "Sauron contradicts what (Philippine) mainstream media has been telling us about the events happening in the countryside right now, particularly in Negros."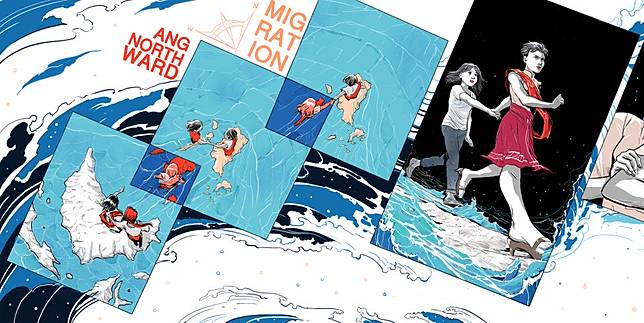 Daluz believes all art should be political to nudge audiences out of their comfort zones, but she says this is not always easy to accomplish.
"One of the problems, from the point of view of artists, is that they are not informed, or don't have enough perspective to produce political art," she says. "But I think that efforts to learn, or simply support political work already in existence, would suffice for now." Her award-winning work Ang Hari ng Komyut (King of the Commute) focuses on the woes of the Philippines' public transport system, which is one of the most taxing concerns for Filipinos today.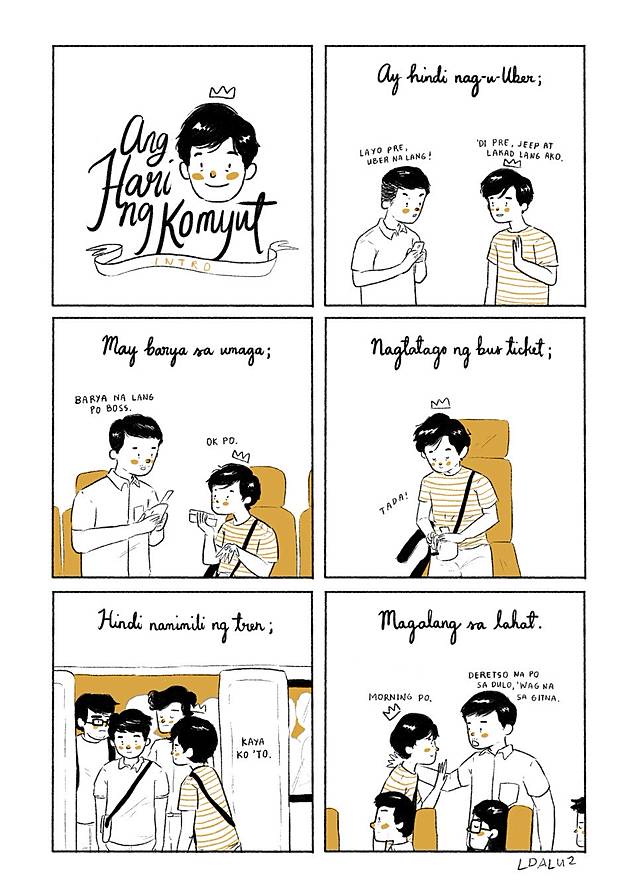 Counterculture art can become a tool for opposing a repressive culture.
"For me, Sauron is counterculture," says Saka member Suarez. "It takes part in a mass movement, and to do so is to participate in counterculture."
Copyright (c) 2019. South China Morning Post Publishers Ltd. All rights reserved.