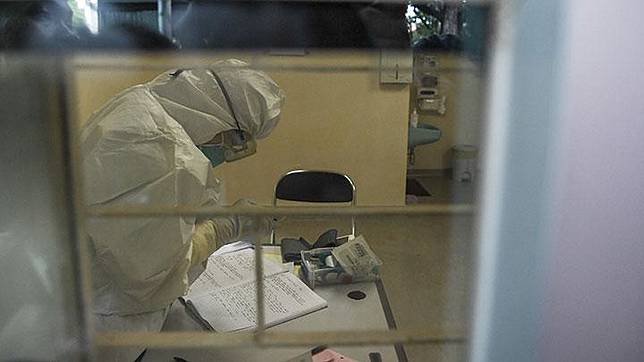 TEMPO.CO, Jakarta - The soaring numbers of new confirmed cases of Covid-19 in Jakarta led hospitals overwhelmed. The Persahabatan Hospital, for example, has difficulties to take in new patients with severe symptoms.
Erlinda Burhan, Lung Specialist at Persahabatan Hospital, said the addition of Covid-19 patients has been quite high since the last two weeks, "in line with the upticks of new cases in DKI," she said.
The number of patients exceeds the hospital's capacity to treat Covid-19 patients.
"Every day, we get 50-70 new patients. Our room capacity has been overloaded since two weeks ago," Erlinda said on Wednesday, August 13.
The new patients, she said, come with quite sever symptoms. As a result, the referral hospital is overwhelmed in treating patients who almost cannot breathe.
Erlinda said that the Persahabatan Hospital only has 187 beds for Covid-19 patients. Fifteen of those, she said, are for children.
At the moment, 92 percent of the rooms in the hospital are filled with Covid-19 patients with severe symptoms.
"We only have one room and two beds that we allocate for pregnant women," she said.
Read also:COVID-19 Patient Escapes from Persahabatan Hospital
IMAM HAMDI