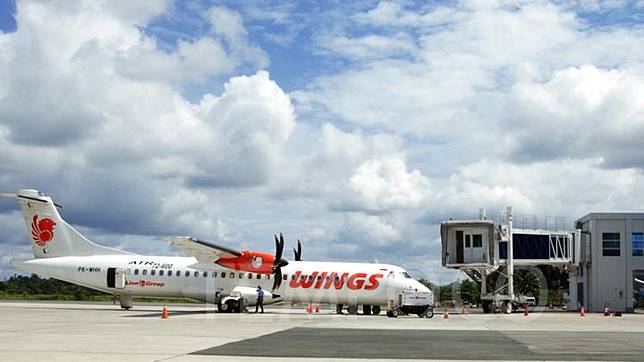 TEMPO.CO, Jakarta -An adult man identified as A.N. (49) was caught smoking a cigarette on board a Wings Air flight IW-1934 from Banjarmasin to Balikpapan, East Kalimantan, on Monday, November 18.
Flight attendants reported that the man had smoked inside the aircraft's lavatory located in the rear of the cabin. The man in question was immediately handed to airport security at the Sultan Aji Muhammad Sulaiman Airport as the plane landed.
"Wings Air has handed A.N. to airport authorities for further examinations," said Corporate Communications Strategic of Wings Air Danang Mandala Prihantoro in a written statement on Monday.
Danang Mandala said in his statement that the pilot in command immediately followed the standard operating procedure after A.N's potentially-hazardous act was known.
The incident was reported by the Wings Air pilot to ground handling personnel and aviation security at the Sultan Aji Muhammad Sulaiman Airport at 07:00 Central Indonesia Time (WITA).
"Wings Air urges every passenger to understand and adhere to the regulations," said Danang.
FAJAR PEBRIANTO