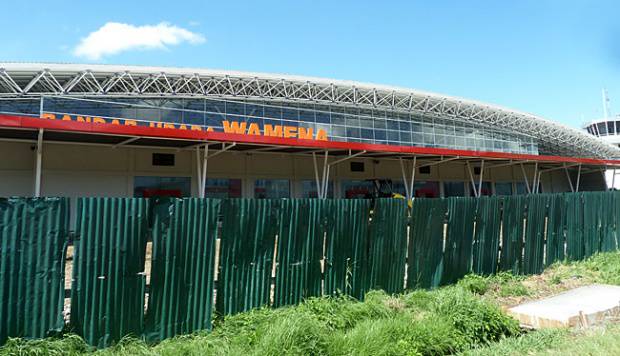 TEMPO.CO, Jakarta - The operations at Wamena Airport in Papua is temporarily halted due to the reportedly violent protests that broke at the District of Jayawijaya, Papua.
Head of the Wamena Airport, Joko Harjani says airport management is yet to announce how long the temporary closure of its operations would last which was effective since 10:30 Western Indonesia Time (WIB) after three cargo planes left the airport.
"There are no more planes in the airport as of now," said Joko on Monday, September 23, who maintained that it will only be reopened under formal police or military requests.
The Wamena airport is located at the Baliem valley that serves 120 daily flights. The airport's high activity is due to its role as the entrance gate toward a number of cities and villages in the Central Mountain's Region.
Previously reported, the police closed the Abepura-Padang Bulan Road in Abepura district of Jayapura, Papua, Monday morning September 23. The street is blocked following a student protests by at the Cenderawasih University campus in Abepura.
ANTARA