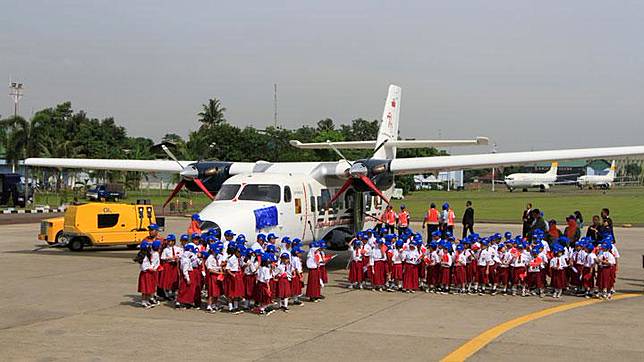 TEMPO.CO, Bandung - Production director of PT Dirgantara Indonesia (PTDI), M Ridlo Akbar, said his company will soon enter the first phase of production of N219 aircraft that is developed together with Lapan.
"Now we're in the phase of flight-test and certification process. This year's target is to obtain Type Certificate for N219, so we can start the production early next year," he said in Bandung, Friday, August 23, adding that his office will first produce 4 units of N-219 for domestic customers.
Ridlo said that PTDI had received 257 orders of N219 from abroad and domestic. More than 150 units are ordered from abroad, such as from China, Singapore, UEA, and Nigeria.
He said that it needs a year to produce the aircraft. "We'll start the production next year, so hopefully, we'll be able to send it to the customers in 2021," Ridlo said.
PT Dirgantara Indonesia previously built 2 prototypes of N219; PD1 and PD2, for flight testing to obtain certification. Ridlo added that the testing was also aimed to test the limit of the aircraft.
The company's Director of Technology and Development, Gita Amperiawan, said that his office targets to complete the certification of N219 this year. "Hopefully, the certification will complete this year. We're continuously conducting flight-test," he said.
Ahmad Fikri (Contributor)