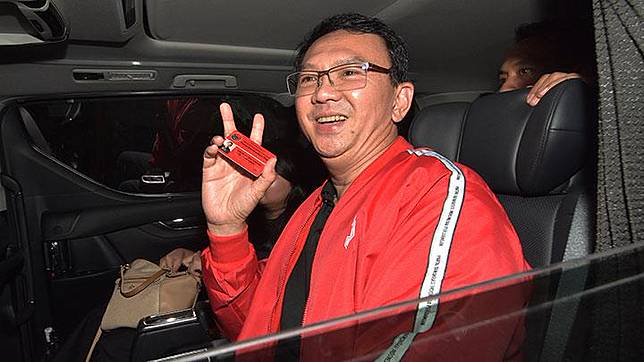 TEMPO.CO, Jakarta - The Indonesian Solidarity Party (PSI) argues that former Jakarta governor Basuki "Ahok" Tjahaja Purnama is worthy to fill a position in the cabinet led by President-elect Joko "Jokowi" Widodo.
"PSI and myself personally know that he (Ahok) is a great worker and certainly competent," said PSI deputy Rian Ernest in central Jakarta today.
He stated that the Party thinks that Ahok will be able to meet the criteria needed by Jokowi.
Ernest also said that the opportunity to fill the state minister's position should not be determined by a person's age or political party. He also says Ahok's past legal conviction will not be a significant hurdle for the former governor to enter Jokowi's administration.
"We would surely say no if [he was] incriminated in corruption or mega-corruption," said Ernest, who thinks that Ahok's case was saturated by political motivations.
LANI DIANA WIJAYA