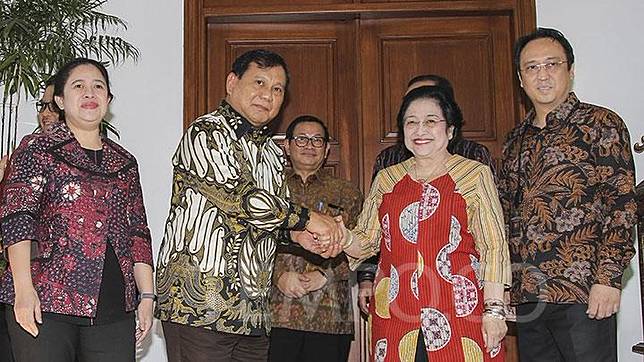 TEMPO.CO, Jakarta -The Indonesian Democratic Party of Struggle (PDIP) announced that the party's strategy for the 2024 election will be decided by its chairperson, Megawati Soekarnoputri.
This comes following the news of Gerindra Party chair wanting to run for the presidency in the 2024 election.
"The party's congress entrusts Megawati Soekarnoputri as chairperson, who has the mandate to determine that," said PDIP secretary-general, Hasto Kristiyanto, in a virtual press conference on Tuesday, August 11.
Hasto further explains that the PDIP is currently focused on its younger members and programs that would prepare them for future roles as leaders. He also denies the partnership between PDIP and Gerindra at the regional level for the 2020 Regional Head Election (Pilkada) will boil down to PDIP handing support for Prabowo.
He maintains that PDIP is focused on the near future and what lies ahead, the 2020 regional elections.
Earlier, Gerindra Party secretary Ahmad Muzani said there were requests for Prabowo Subianto to run as a presidential candidate in 2024 following an internal party congress. However, Muzani said Prabowo has yet to decide.
AHMAD FAIZ IBNU SANI